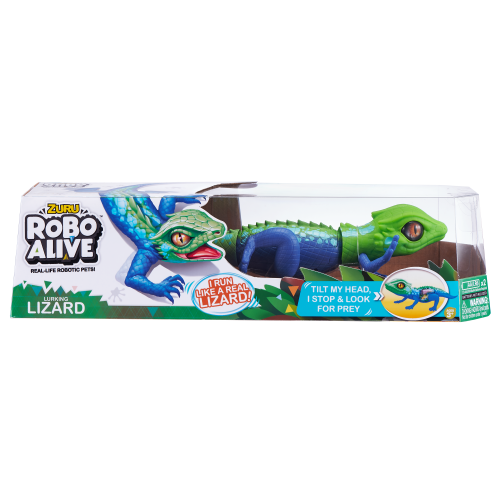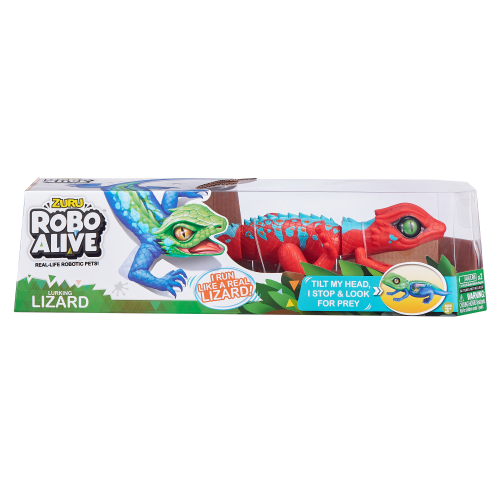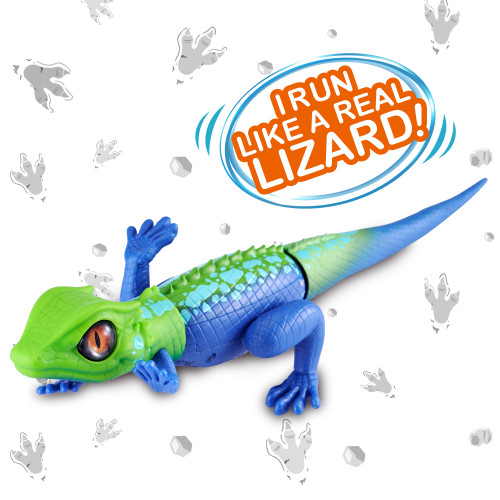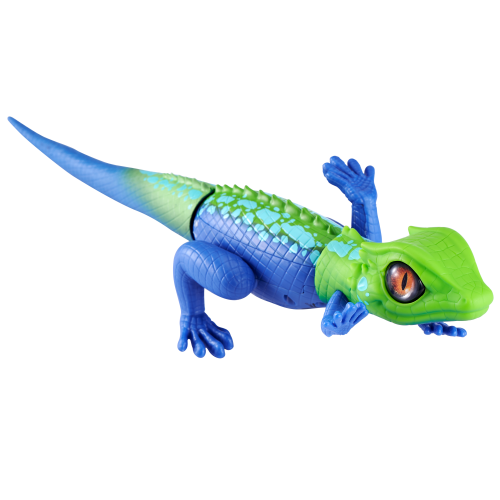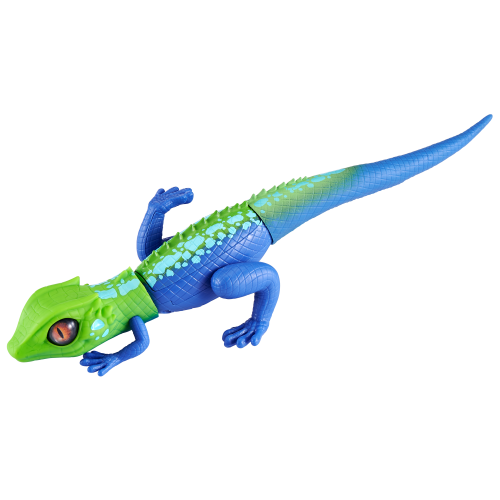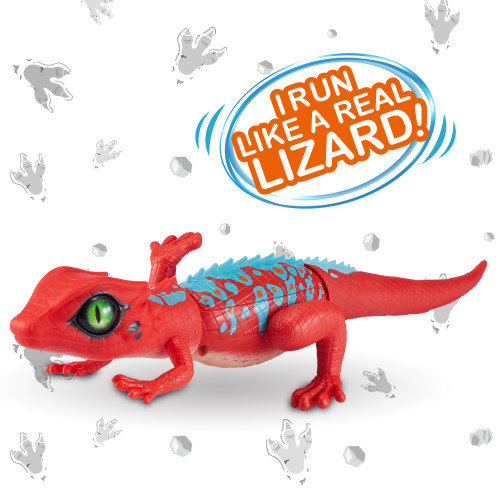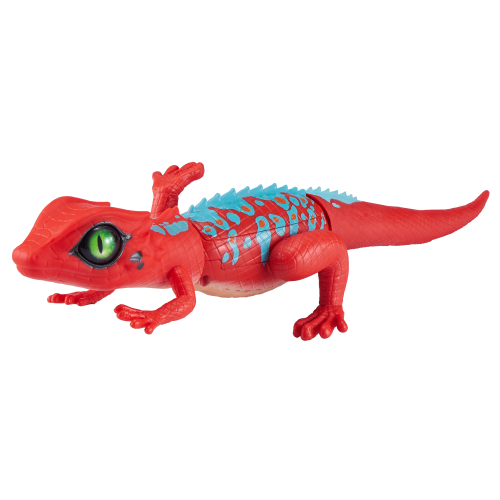 Robo Alive Lurking Lizard Series 2 Battery-Powered Robotic Toy by ZURU
Are you game to tame the Robo Alive Lurking Lizard? Robotic technology allows it to outrun even the fastest of predators with real-life glaring eyes, a rubber tail and head! Batteries not included.
KEY FEATURES:
• Tilt sensor in neck stops movement when obstructed
• Soft rubber head and tail for real life feel
• Real life eyes
• Two new colors available
PACK INCLUDES:
1x Lizard
1x Instruction Manual
walks weird. have to keep redirecting. but fun

Good for kids

Grand son was just delighted with it.

Not as cool as I hoped

It's fun but not as cool as we thought it would be. You won't fake anyone out thinking it's real because it's so loud and it is not very lifelike, the back legs just go around like a windmill and front legs don't move. Also BATTERIES NOT INCLUDED

Everything works perfect on this item, my grandson loves it.

got it for my cats and they ended up wrestling it.

Quick delivery and product as expected. Perfect condition.

Gift, so I don't know yet how it works

I think my grandson will love this.LikesAs a giftFor kids

Kid happy

Now his Robo Alive collection is complete. This lizard moves, a little bit loud but its ok. His tail is soft which is a nice touch. Kiddo happy with it.

I think my little guy will like this lizard. Seems to be a good value for the money. It is a good size.

Meh, would not buy

The legs do not turn and operate smoothly, so it doesn't look "real" or move like a real lizard. It just kind of flops back and forth and the legs seem to get tangled or caught on his body.LikesEase of useEntertainmentFor familiesFor kidsFunDislikesQualityAs a giftFor adultsValue for money

I like it but I recieved 2. I thought I ordered one not two.

Cute.wished it did other things but it was good

7 year old son LOVED this lizard. It is very fast and is a very well made toy. The eyes look real and the tail feels real. It also moves very fast.

I got this for my 3 year old granddaughter and she absolutely loves it!!! We all had a great time watching it go!!! Great toy and great value!!!