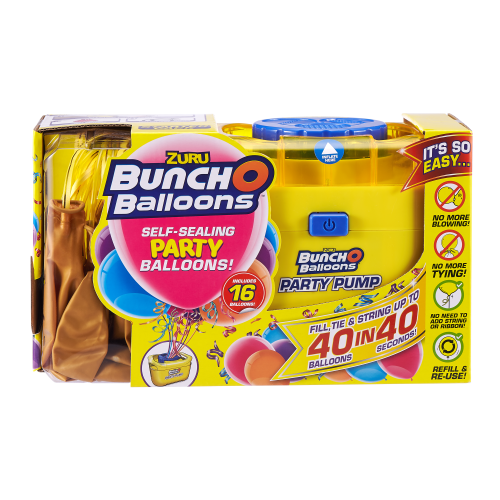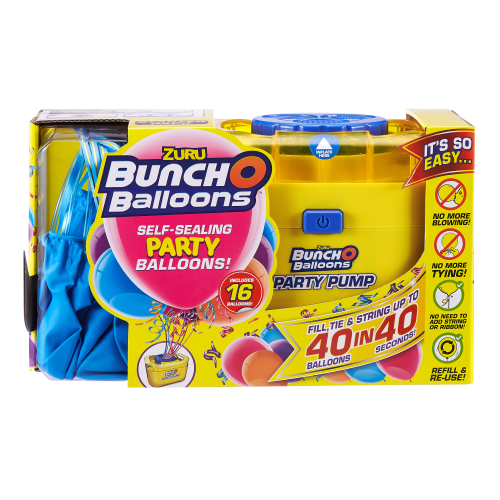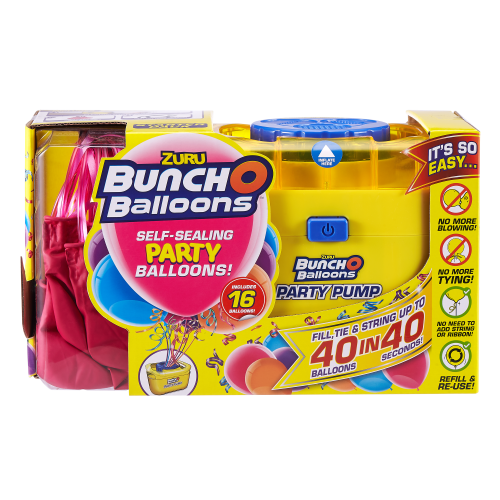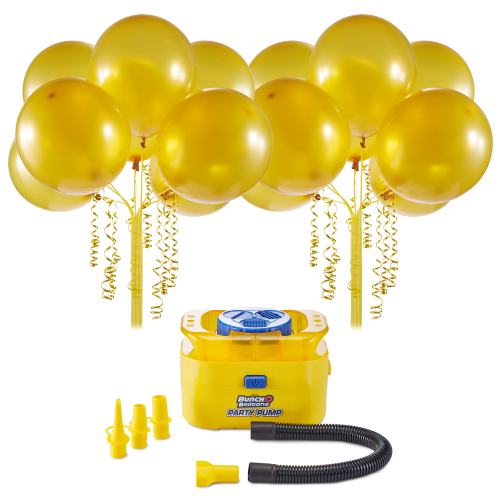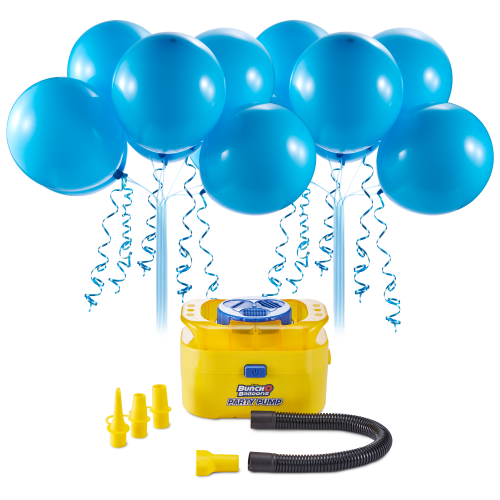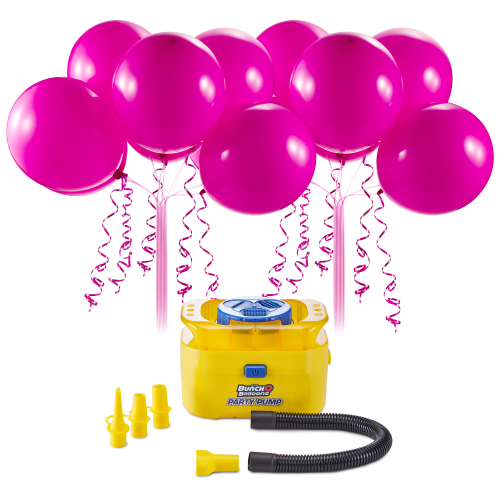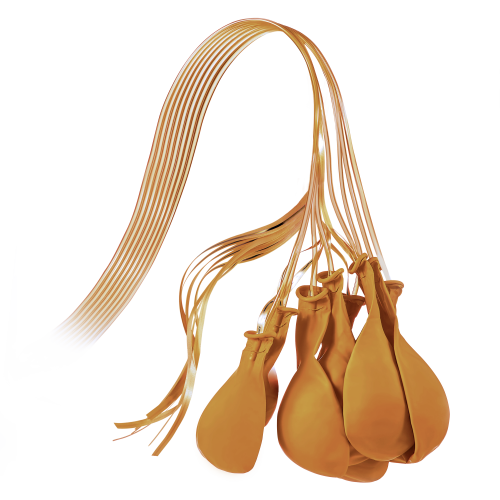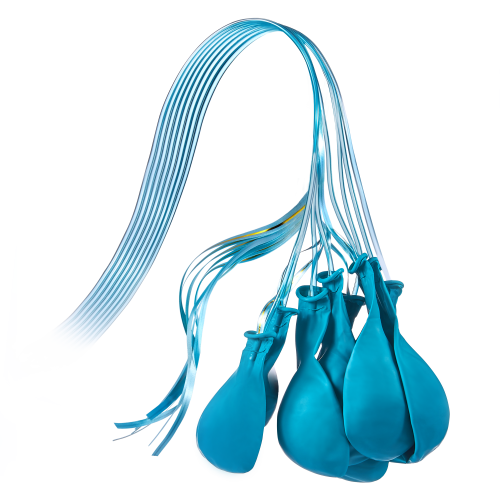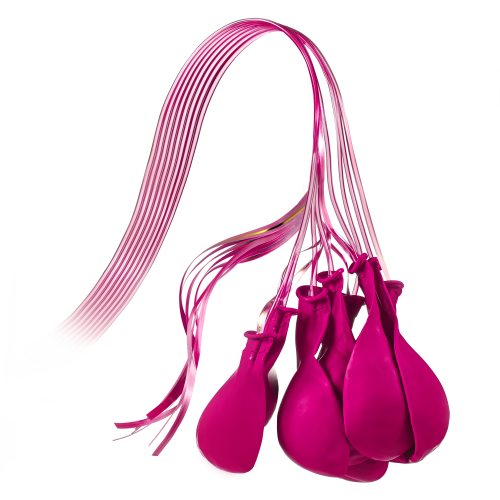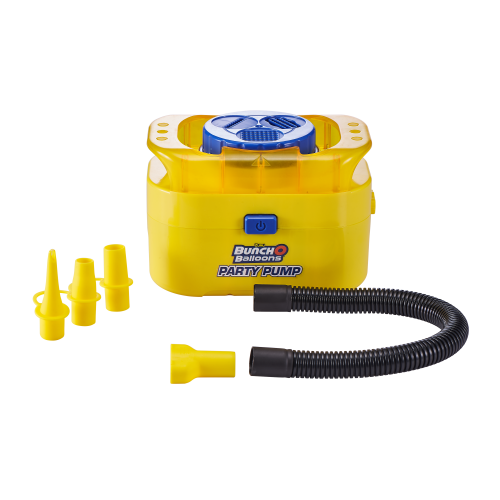 Bunch O Balloons Portable Party Balloon Electric Air Pump Starter Pack, Includes 16x 11 Inch Self-Sealing Latex Balloons by ZURU
Save time and your breath with ZURU Bunch O Balloons Self-Sealing Party Balloons! Fill, tie and string up to 40 party balloons in just 40 seconds! There's no more blowing, no more tying and no need to add ribbon or string! Each Party Pump Pack comes with 16 party balloons and 1 x Inflatables Adaptor & Fast Fill Hose so you can inflate all your household inflatables and water toys. So join the party and choose Bunch O Balloons Self-Sealing Party Balloons, the brand that lets you Prep Less, Party More!
KEY FEATURES:
• PREP A PARTY IN 40 SECONDS: Fill, Tie and String up to 40 Balloons in 40 Seconds!
• RIBBON PRE-ATTACHED & SELF-TIE BALLOONS: High Quality Self-Sealing and Ribbons Attached 11 Inch Party Balloons. Perfect for Party Decorations.
• INNOVATIVE DESIGN: Revolutionary Patented Design That Lets You Save Your Time and Breath!
• RECYCLABLE: Bunch O Balloons stems and caps are now made from 100% certified recycled plastic and all Bunch O Balloons pieces and packaging can be recycled with TerraCycle
• MULTIPLE USES: Comes with inflatables hose adaptor to fill household inflatables and water toys too.
PACK INCLUDES:
1 x Bunch O Balloons Party Pump, 2 x Bunch O Balloons Party Stems (16 Air Balloons) 1 x Inflatables Adaptor & Fast Fill Hose
Fast pump

Awesome air pump just in time for my baby's birthday

Finally bought it!

I have been wanting to buy this for a long time, finally did. Did not disappoint. Very convenient if you have a kid who loves balloon all year round. Fast and easy and no longer blowing each balloon.

We love this machine so much. It is great for any party you are having. It is very easy to use. My little girl loves helping with them. I love you can buy refills for it as well.

Better then manual labor

Love this machine - better than manually blowing up balloons

Functions accurately. You get to choose different size to blow the balloon. Awesome machine

Make your party look like a professional did it.

Makes blowing up balloons 100time easier. Love it.

Arrived on time. Reasonably priced. Hassle free and easy to use.

I like that it was quick and easy but the helium model is best

I love it

Perfect! Works fast. All ballons were ready in 40 sec. Just amazinig product

Arrived early and worked really fast.

Fast party

Love the ballons so easy and fast

Completly obsessed with this pump! I use it for balloons pool floats everything!

Great for non-helium balloons

These worked great if you want non-helium filled balloons. Super easy and quick!

My granddaughter loves this.

Instructions need to be clearer.

Is it normal that the machine get hot? Because mine does and its very concerning. Does help to pump a bunch of Balloons.