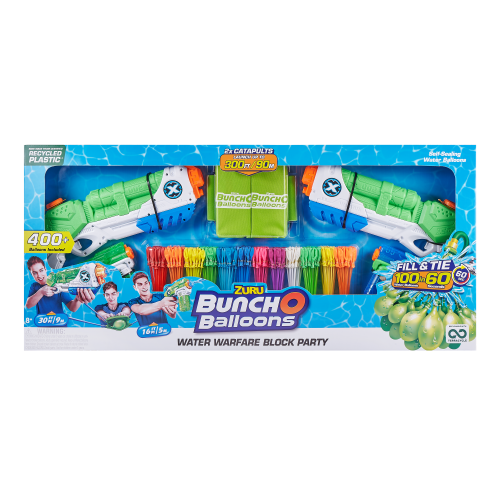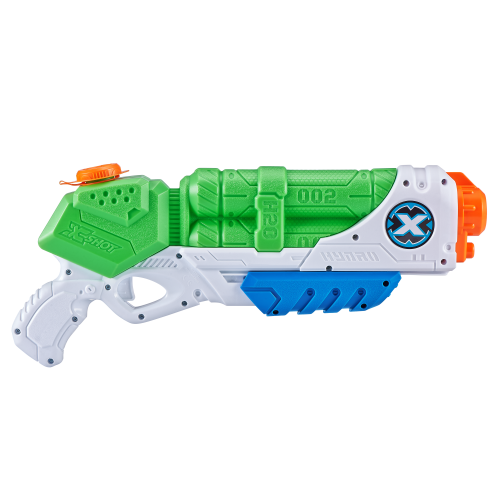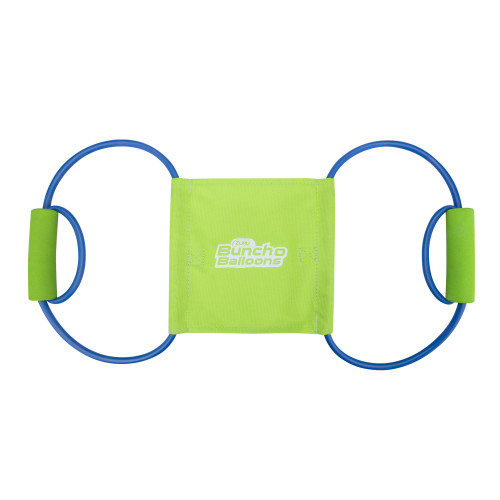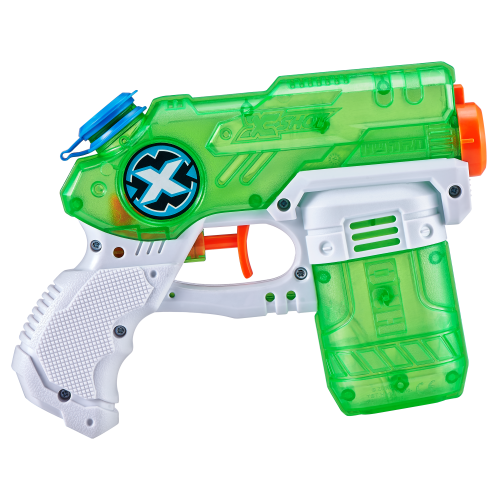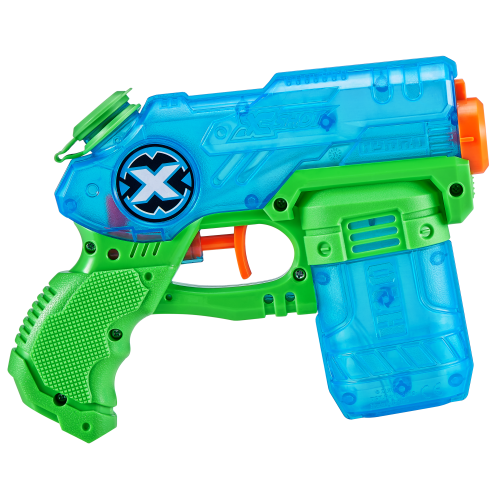 Bunch O Balloons Water Warfare Block Party Set by ZURU
Prepare for the ultimate in water combat with the Water Warfare Block Party combo! Featuring 2x Typhoon Thunders, 2x Stealth Soakers, 2x Mega Catapults and 12x Bunch O Balloons (400 Water Balloons), you'll have the perfect arsenal to create the ultimate water fight. Arm yourself with either the Mega Catapult to launch water balloons from up to 40 m / 130 ft or the epic Typhoon Thunder which packs some serious power, blasting water up to 30 feet / 9 meters. Gather your friends, pick you teams and water fight the summer away!
KEY FEATURES:
• MEGA CATAPULT: Soak your targets from up to 40 m / 130 ft with the Mega Catapult! Bring your water warfare team together and get splashing with this super fun Bunch O Balloon accessory! A must have for an epic water fight.
• TYPHOON THUNDER: Blast water from up to 30 feet / 9 meters with the Typhoon Thunder! X-Shot water blasters are an awesome accessory in any water fight, bring your crew together and get blasting!
• QUICK FILL & TIE: Unleash fun with speed & ease this summer with Bunch O Balloons; Fill & Tie 100 Water Balloons in 60 Seconds. Simply attach the stem to a hose, fill them big & shake to make hundreds of Water Balloons in seconds. Yup, it really is that easy! Bunch O Balloons patented O-ring technology means there is no tying necessary. These innovative Water Balloons Self-Seal, leaving you more time to play!
• PACKAGE INCLUDES: 2x Typhoon Thunders 2x Small Stealth Soakers 2x Mega Catapults 12x Bunch O Balloons (400 Water Balloons)
• BUNCH O BALLOONS PROMISE: Unleash Summer Fun with the speed and ease; Fill and Tie 100 water balloons in 60 seconds!
PACK INCLUDES:
2x Typhoon Thunders 2x Small Stealth Soakers 2x Mega Catapults 12x Bunch O Balloons (400 Water Balloons)
Like and fun

Another gift my grandson ordered through Amazon Wish List. Very happy child!

The blasters worked well, but they are traditional squirt gun style. They tend to leak at the filling hole, are difficult to seal/unseal, and do not pump. The extra grip under the barrel is just for show. The ballons worked just as advertised. However, the carry bags cannot handle the weight of multiple bunches. 2 bags were included, but despite being large enough to hold 2 groups of balloons, the handles ripped right off of the bags as soon as they were lifted. My suggestion is to only carry one group of filled balloons at a time in these bags. Other than that, this kit was a lot of fun.

I have bought this brand before and would never do it the old way again. This time I got this combo pack and it was a great find. The balloons were all filled and tied in under a few minutes, and the water guns were actually decent for being an add-on. As always we wait until right before the balloon fight to fill them, and we do it into a large inflatable pool. There were only a few that didn't fill correctly.The carry bags were a nice extra. We didn't use them for the balloons but they were handy for the goggles and pool items we needed to carry the next day.

The guns really squirt far and have great power

I got this as a easter present for a great price. both my boys are so Happy!

Happy with overall quality

Love the color variety and the easy, easy, EASY way to just plug them on to the hose and fill them up. Will buy each time grandchildren visit.