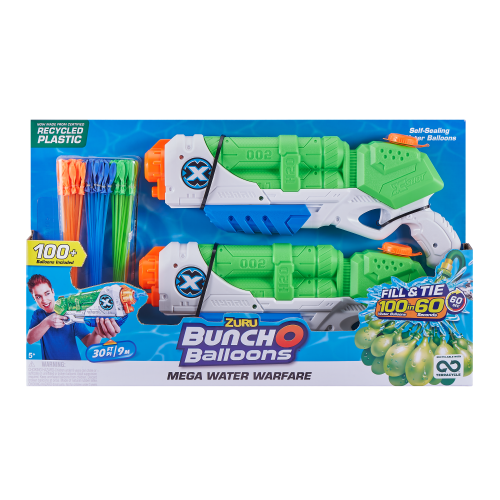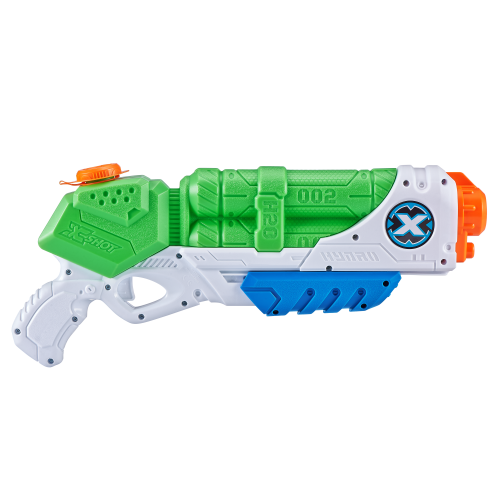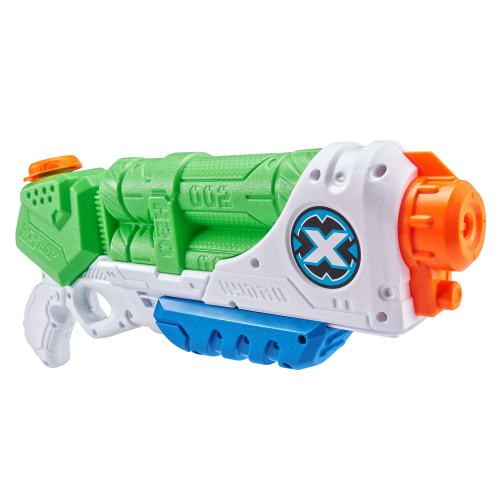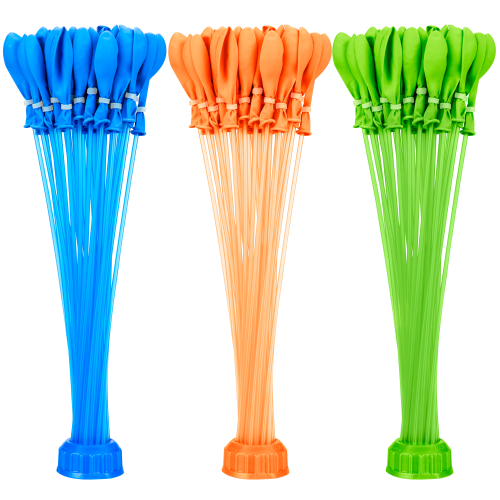 Bunch O Balloons Mega Water Warfare by ZURU
Prepare for the ultimate in water combat with the Mega Water Warfare combo! Featuring 2x Typhoon Thunders and 3 Bunch O Balloons (100 Water Balloons), you'll have the perfect arsenal to create the ultimate water fight. Arm yourself with the epic Typhoon Thunder which packs some serious power, blasting water up to 30 feet / 9 meters or drench your friends with over 100 water balloons! Gather your friends, pick your teams and water fight the summer away!
KEY FEATURES:
• TYPHOON THUNDER: Blast water from up to 30 feet / 9 meters with the Typhoon Thunder! X-Shot water blasters are an awesome accessory in any water fight, bring your crew together and get blasting!
• QUICK FILL: Unleash fun with speed & ease this summer with Bunch O Balloons; Fill & Tie 100 Water Balloons in 60 Seconds. Simply attach the stem to a hose, fill them big & shake to make hundreds of Water Balloons in seconds. Yup, it really is that easy! Bunch O Balloons patented O-ring technology means there is no tying necessary. These innovative Water Balloons Self-Seal, leaving you more time to play!
• SUSTAINABILITY: Bunch O Balloons stems and caps are now made from 100% certified and traceable, recycled plastic. The balloons pieces are made from 'natural rubber', a material derived from plants. All of the Bunch O Balloons pieces, including packaging can be recycled for free, through our partnership with TerraCycle.
• PACKAGE INCLUDES: 2x Typhoon Thunders 3x Bunch O Balloons (100+ Water Balloons)
• BUNCH O BALLOONS PROMISE: Unleash Summer Fun with the speed and ease; Fill and Tie 100 water balloons in 60 seconds!
PACK INCLUDES:
2x Typhoon Thunders 3x Bunch O Balloons (100+ Water Balloons)