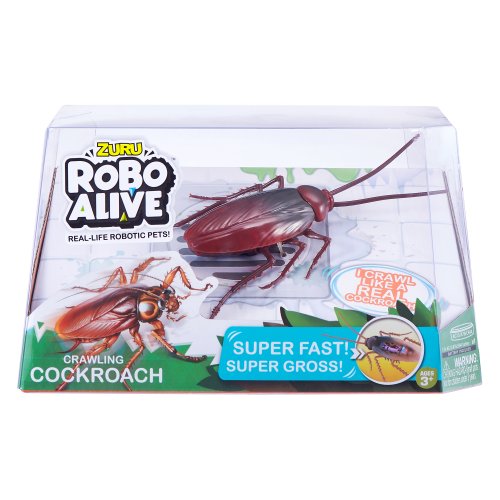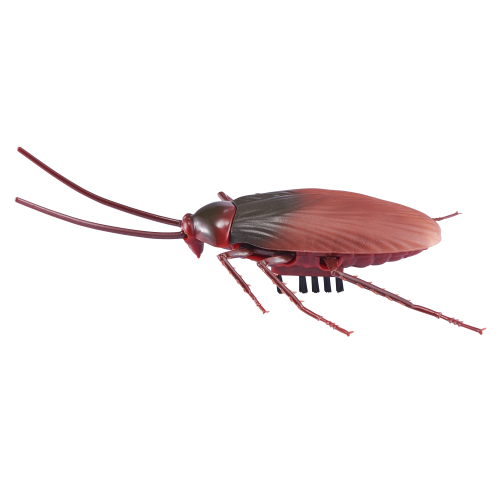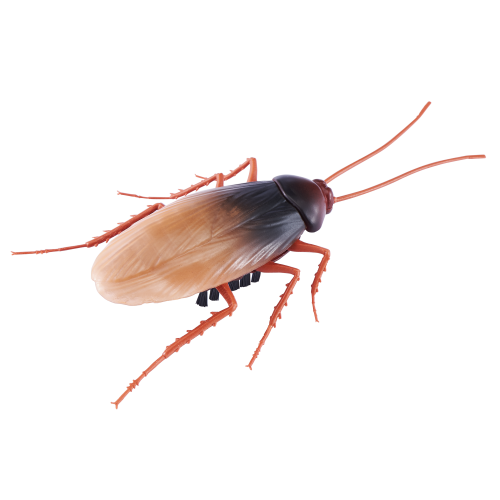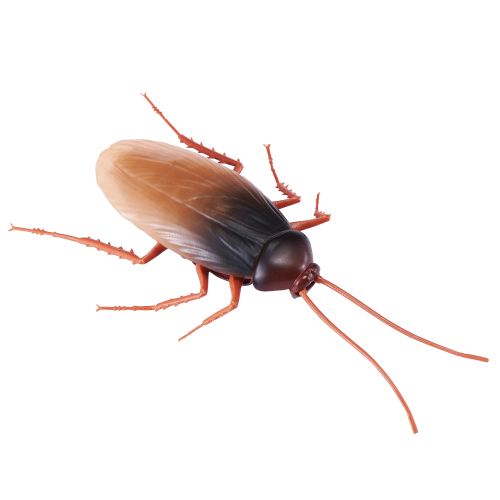 Robo Alive Crawling Cockroach Battery-Powered Robotic Toy by ZURU
Robo Alive Crawling Creepyroach is our grossest pet yet! Guarantee a scream from your friends when this crawls up on them with super fast, realistic movement.
KEY FEATURES:
• Realistic movement across flat surfaces
• Realistic Colouration and Features
• Robotic Enhanced Motion
PACK INCLUDES:
1x Cockroach 1x Instruction Manual
Fun toy

I brought 4 of them for my grandsons, between the ages 5-3. They all loved it. That one of my granddaughter wanted one. She is 4 years old. I went and brought a 5th one. They got a kick out of it how it moves. And of course I react how I was afraid of it. So they kept on scaring me with it with lots of laughter.LikesFeaturesProgramming

Desired reaction

Scared the poop out of my kiddo. Gave it for a Christmas present lol. Best reaction ever!! However the battery died almost immediately...

My cats are having lots of fun, chasing this bug around the house.

My 8 year old grandson loves it!

My daughter loved her Robo cockroach so much, I bought her another one...She says she now has a Momma

Great toy for bug lovers!

I bought this as a present for my son who loves animals and bugs. It did not disappoint. He loves playing with it or just watching it crawl all over the floor. He also loves playing pranks on family members with it. Awesome buy!

Fun toy!

Got this as a gift for my 11yo son's best bud. The kids thought it was hilarious. It was a very affordable and fun add on to the birthday gift. Its bigger than any cockroach I've ever seen but looked so realistic!

Disappointed the battery only lasted a few hours straight out of the package.

Went dead almost immediately

Not sure if it's the battery being old or the toy itself, but it went dead after maybe 10 minutes of play time. Straight out of the box. I won't be purchasing another one. For the ten minutes it worked my kids had a blast though lol.

Great for pranking the office staff!!

My son got the spider and he loves it ! He loves trying to scare people with it !

HA! This isn't prank material like I thought

Doesn't work well on carpet of any sort. Kept my dog entertained for a while. Very loud though

looks real but a little bigger

it fun and looks real if was little smaller will be perfect.