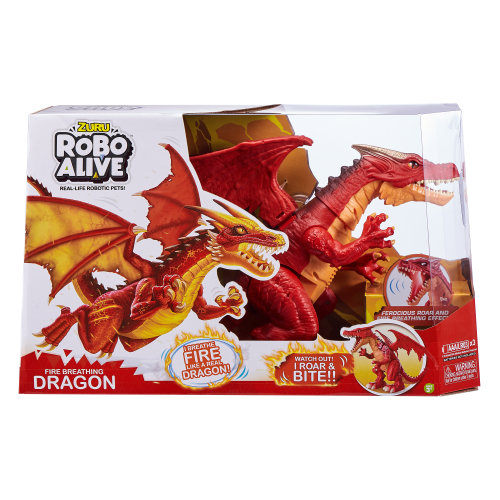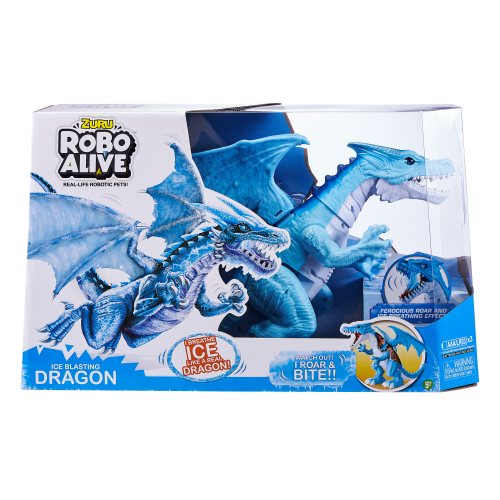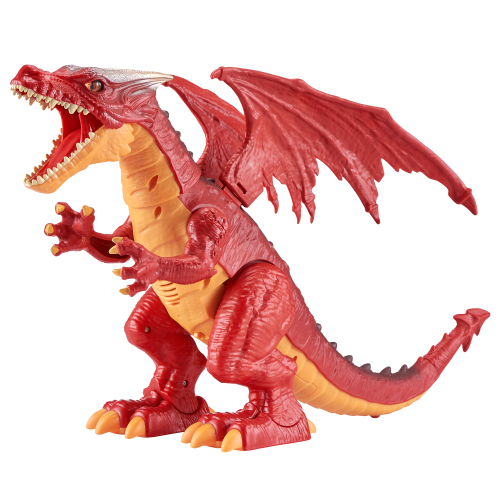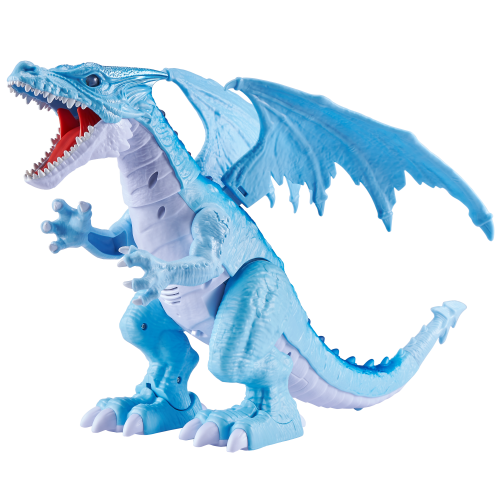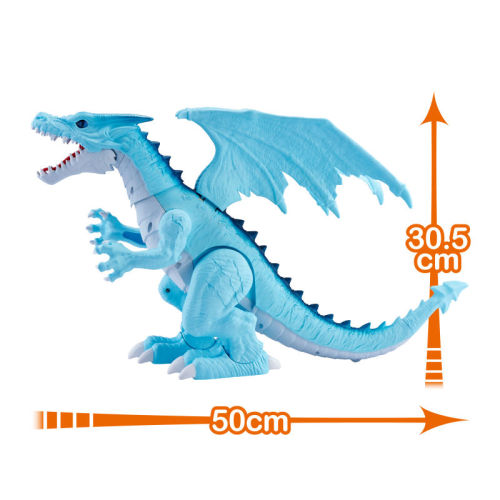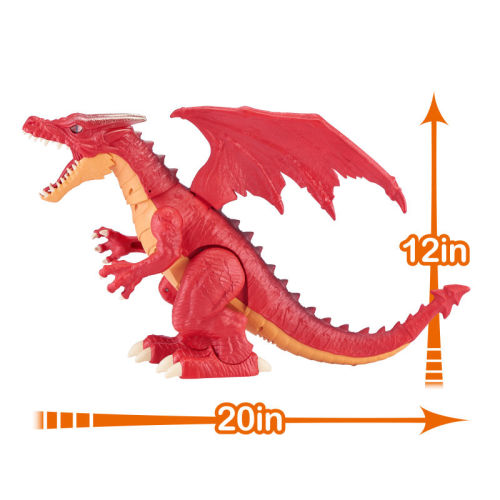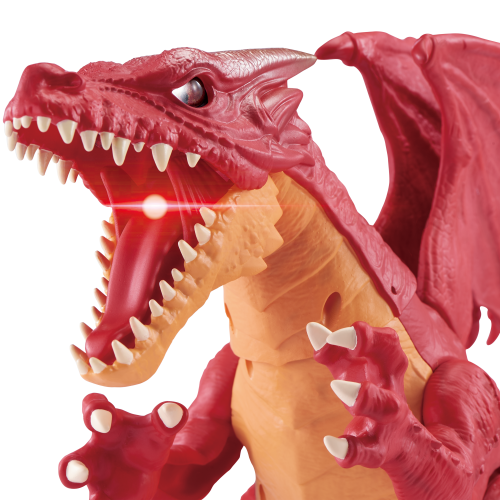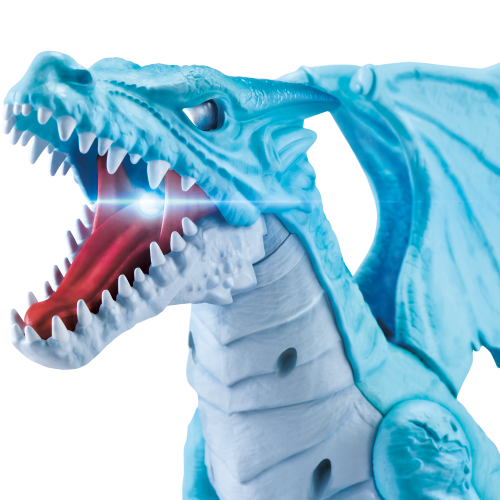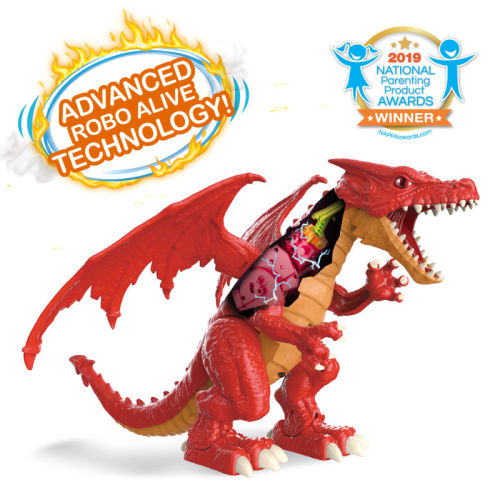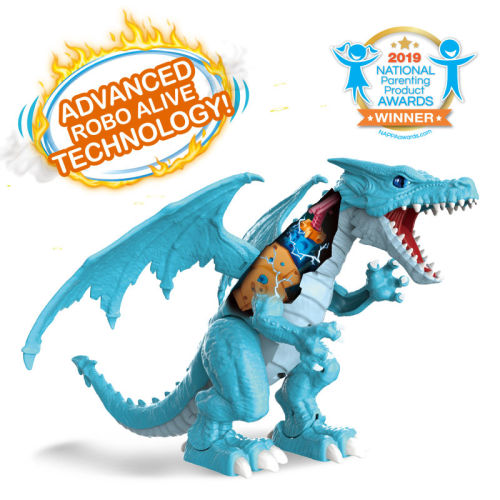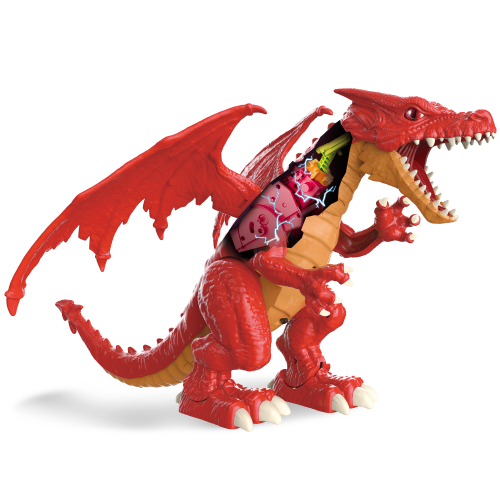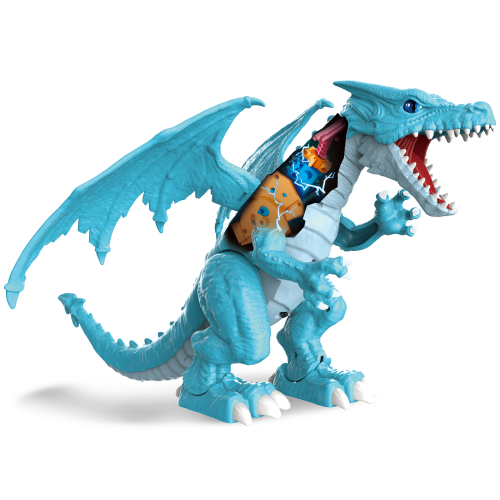 Robo Alive Ferocious Roaring Dragon Battery-Powered Robotic Toy by ZURU
Feel the burn or freeze in your tracks with the Robo Alive Fire Breathing or Ice Blasting Dragon. Hear it roar and watch out for its deadly bite!
KEY FEATURES:
• Realistic head motions and walking action.
• Terrifying Roaring and Fire/Ice breathing effects
• Deadly robotic bite!
• Light Reflecting Eyes
PACK INCLUDES:
1x Dragon 1x Instruction manual
awesome toy. Everything works as it should

Loved the look on my grandson's face when he opened it. He had to watch every move his dad made while trying to get the thing out of the box. Wouldn't open any other presents until it was out of the box. It worked great, did everything it was supposed to do. great gift.

Ice Dragon

This is a great dinosaur!!! Well made, good action!! Loved it!!

Product arrived as it should in great condition, it works as it should, I gave it 4 stars only due to the price I was charged when there was a sticker on the bottom for half the price.

It was a Christmas hit.

Great grandson loved his new dragon.

Great buy!

Got this very fast. It was a great price and my nephew loved it! Good quality.. seems like a much more expensive gift than what I paid for it

My 3 yr. old great grandson loves it. He scares us with it.

Robo Alive Roaring Ice Dragon

My grandson love it

Great for dragon loving kids!

My daughter saved up her money for this dragon and she loves it!

My grandson loved this present for his 4th birthday. Cool sounds and movements.LikesAs a giftConceptFor kidsSoundNoises

What can I say. It is another toy that makes a lot of noise, but my son loves it. It seems well built and can handle a 7 year old boy and his 4 year old sister. Mom and Dad on the other hand wonder why we bought another toy that makes lots of noise :)Seriously though, the kids love it and that is all that matters when buying a gift!

Aweome

This was a gift for my Granddaughter and she LOVED it. Built heavy and worked perfect and life like

Cute Dragon

Sadly, granddaughter played with it a few minutes, then left it laying in the floor. Just turning six, thought she would like it. Nope.

Child values it more than parent

My child loves it. She's into dragons right now. It has some incredible detail, but it is the same as the red one except for colors. But she's the one that loves it!

Fear the Cold!

Sounds and lights are awesome. Very cool looking! Grandson sleeps with it*.*

Pretty cool toy! Love thesis's, sounds and movement!