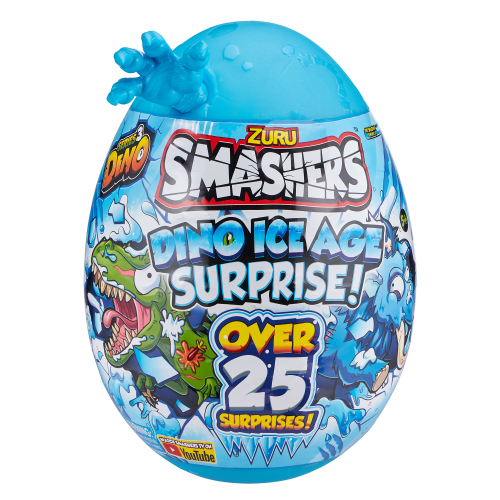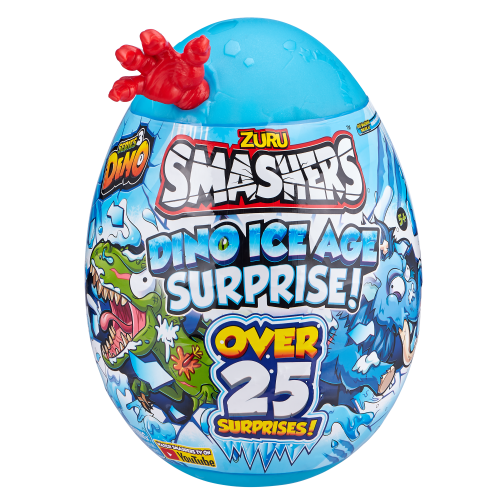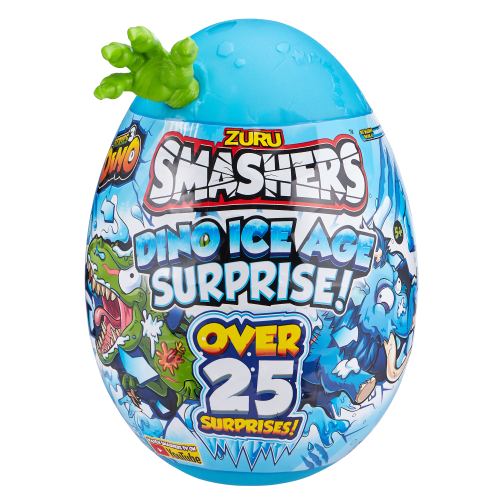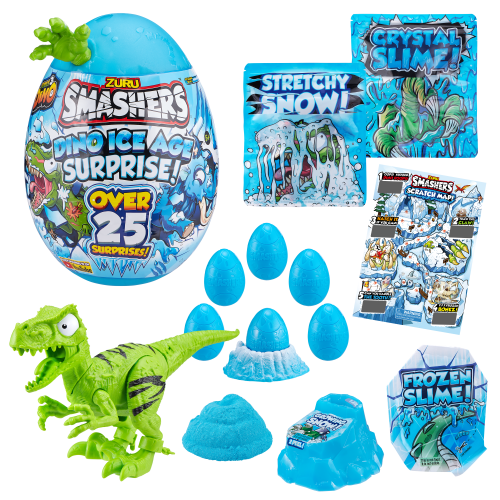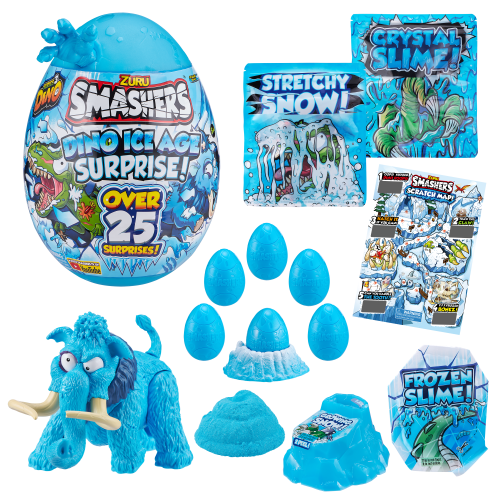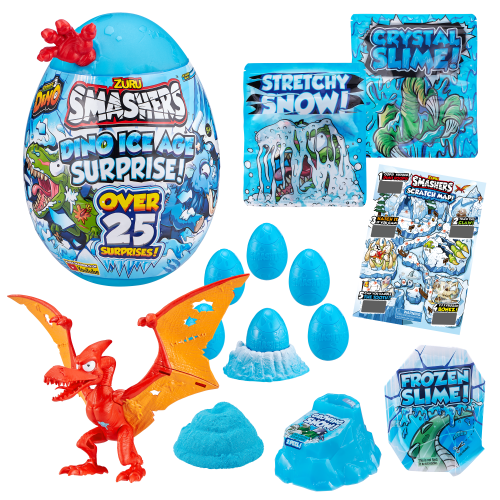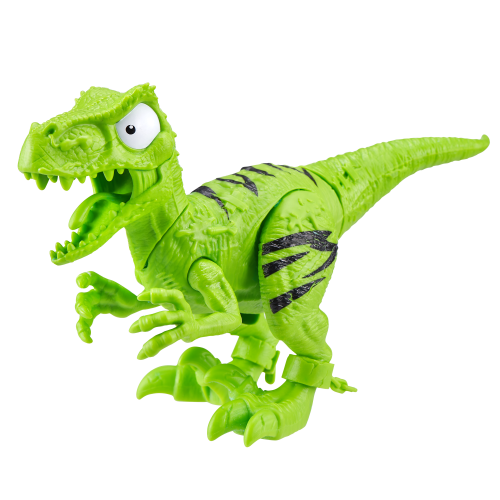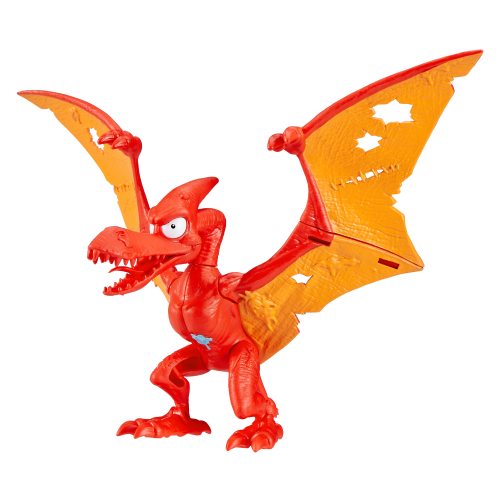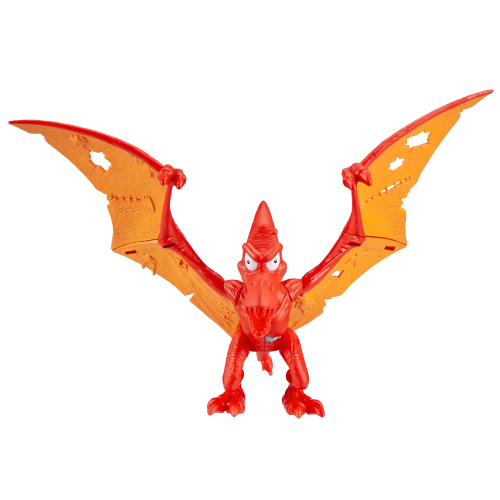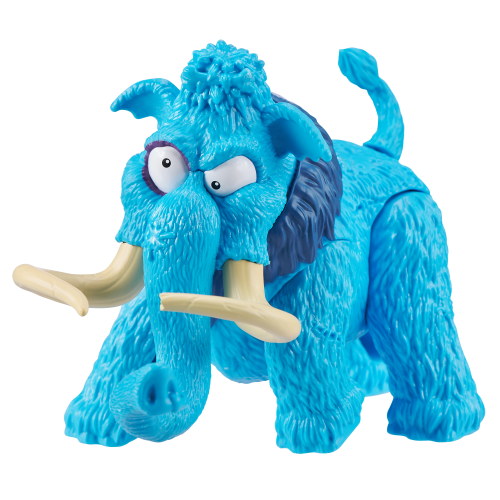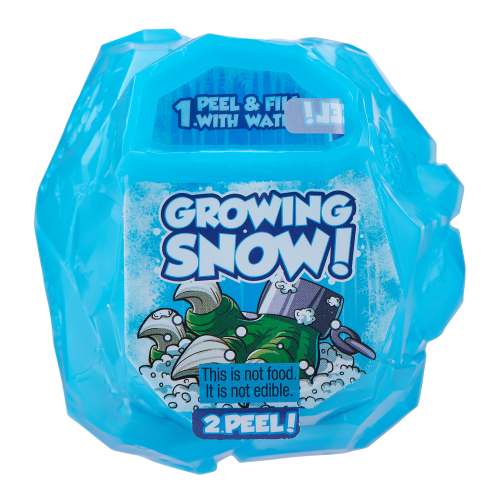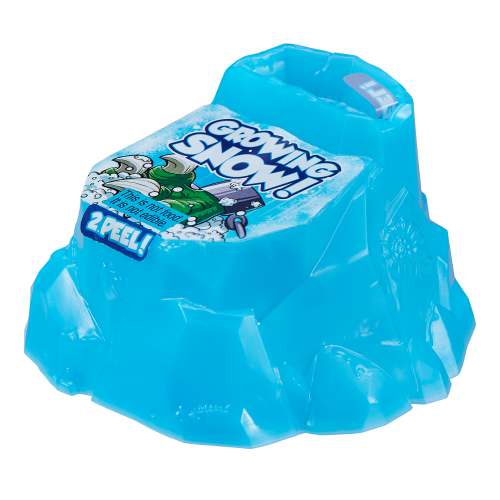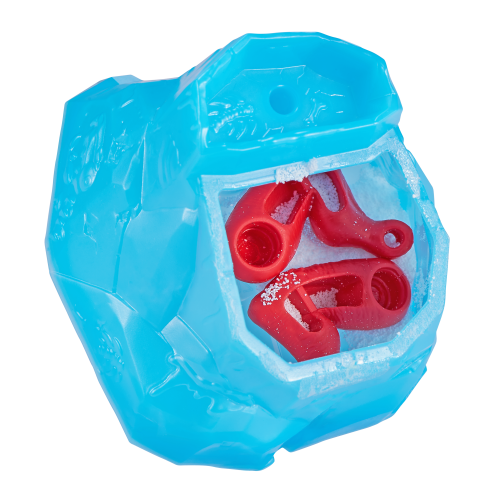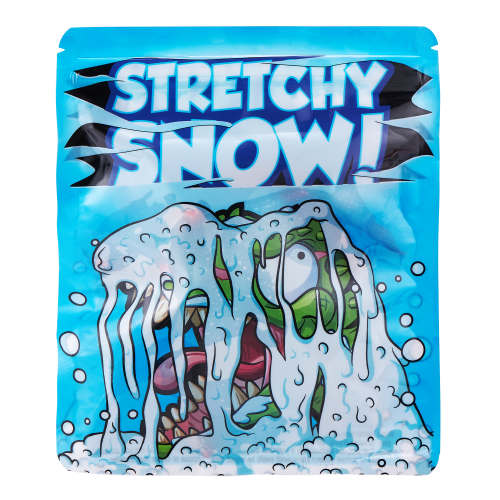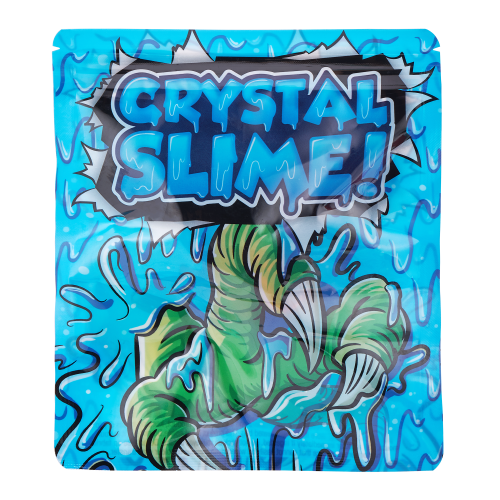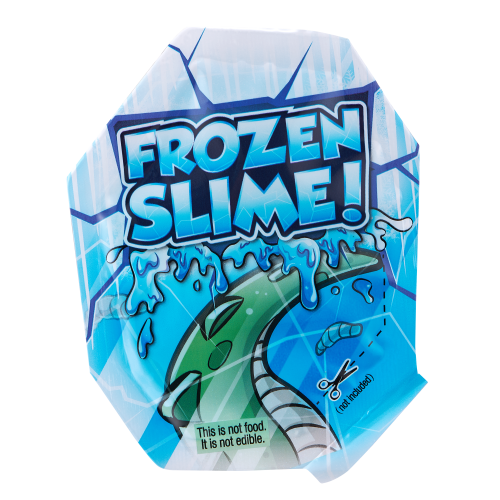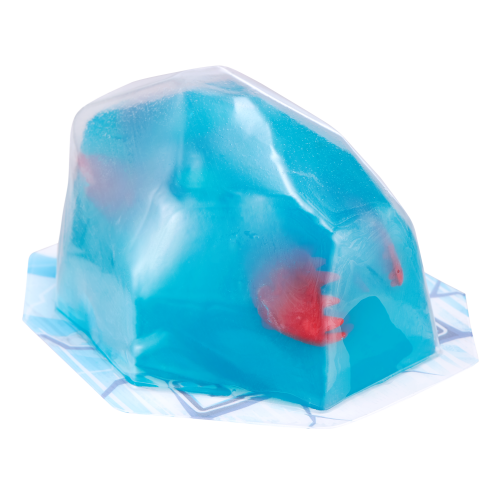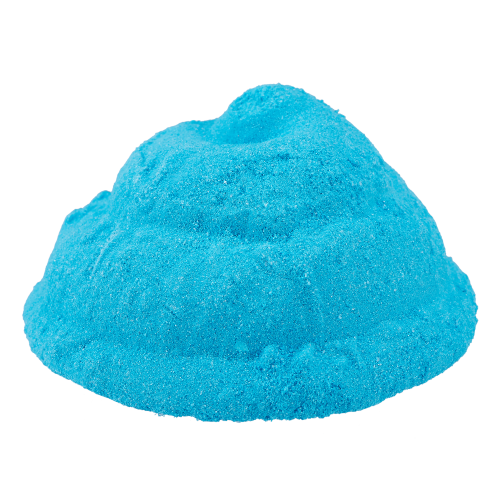 Smashers Dino Ice Age Surprise Egg (With over 25 Surprises!) by ZURU
SMASHERS DINO ICE AGE SUPRISE EGG: Slime, fizz and SMASH your way through over 25 icy surprises inside to build the exclusive frozen Smash-o-saur Dino! Use the Arctic Scratch Map to excavate the Dino Ice Age to defrost compounds like the Growing Snow and Crystal Slime with hidden Smash-o-saur pieces. Collect all the pieces to start building one of 3 exclusive frozen Smash-o-saurs! Unfreeze more surprises like Smash Eggs and rebuilders.
KEY FEATURES:
• SMASH IT OPEN: Smash open the NEW Dino Ice Age Surprise Egg to build an exclusive Smash-o-saur! Collect all the pieces to start building either a Raptor, Pterodactyl or a Woolly Mammoth!
• SCRATCH & FIND HIDDEN CLUES: Use the official Arctic Scratch Map to find all of the hidden pieces inside compounds like the Growing Snow, Stretchy Slime & More.
• UNFREEZE ALL NEW SURPRISES: Over 25 icy surprises to slime, fizz and smash your way through!
• ROARING PLAY: Each Smash-o-saur can swing their tail, which will move their head. Brand new mechanics inside the Smash-o-saurs!
• COLLECT AND BATTLE: Collect and build one of 3 exclusive frozen Smash-o-saurs and create the most epic fight between your icy Dinos! Who will win?
PACK INCLUDES:
1x Dino Ice Age Egg shell, 1x Frozen Dino Bag, 1x Arctic Scratch Map, 5x Compounds, 6x Smash Eggs w/ rebuilder and 1x Exclusive Smash-o-saur Dino.
Fun but messy

I bought these smasher eggs for my boys thinking they would love looking for the little prizes inside which they did! Make sure you read the package closely as this is one messy toy! Every single little piece is packed inside of a different bag of slime. The smashers smaller blue eggs were a bit disappointing as only a couple had prizes and once you smashed them they were useless. It's near impossible to reassemble them. I purchased 1 large blue, 1 large orange and a pkg of 12 smasher eggs for my son who is 10 after he ALMOST completed the large blue one and the 12 small eggs he was DONE! He didn't even fully complete the large blue egg and the orange egg is still in the pkg. If I purchased again I would only purchase 1 for each boy as they were bored after opening the first one.

I bought 2 of these for my grandsons Christmas presents. They are 3 and 4. Both boys had a great time smashing the eggs. The little eggs are supposed to be able to piece back together but it was near impossible to do. The large 1 was easy to put back together though. Lots of small pieces and the big dinosaur has to be dug out of various substances. The boys loved the tactile slimes and gelatinous block. Both boys are still thrilled with the dinosaur and the smaller dinosaurs. If your kid likes the surprise factor then this toy is a hit.

Mi nieto le gusta

Holiday season 2020 was not easy for any business and while this transaction did not go well, I would order from them and try again.

Exactly like the picture and was delivered fast!

Thanks

My grandson loved it, he couldn't wait to play with everything.

Purchased for a dinosaur enthusiast, every other gift was of no interest to this little boy. This stole the Christmas show

Fun

The Kiddos Loved them!! Played with them for hours!!

Lots of sensory material

There were lots of little things for them to open which was fun for them. The main dinosaur pieces were separated into different containers for them to dig through and find to put together. It kept my little entertained and engaged for probably 30 to 45 minutes. All the different slime textures and interactive materials were nice. I was not entirely sure what to expect but I was happily surprised with how much thought was put into this egg. I felt this was more worth the price I paid compared to how much I have paid for Ryan world eggs in the past.

dinosaur

This was a pretty awesome gift! We plan to buy more for gifts! A lot to do!

Disappointed

Only one smasher set inside - impossible to put back together.

Lots of SLIM

Minus all the slim these were really cool to do with my son we enjoyed and so did he

Great toy!

Looks like fun! And I was right!!! The littles were enamored with the toy and stayed focused for hours. Best gift ever and very entertaining with different variety of sensory activities.

kids love it.

messy as heck but a wonderful Tactile plaything. careful of small pieces from the shells!