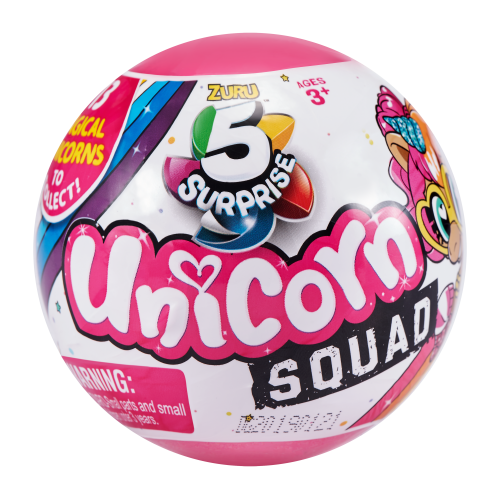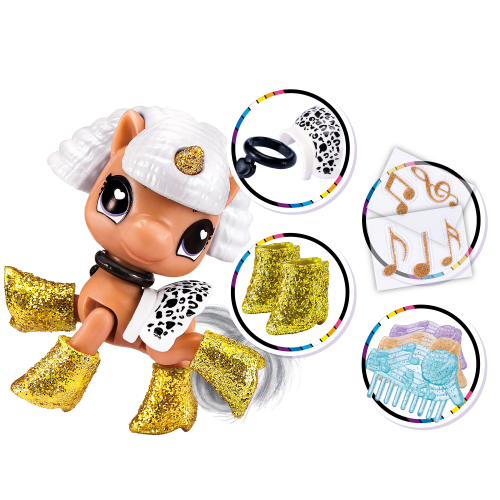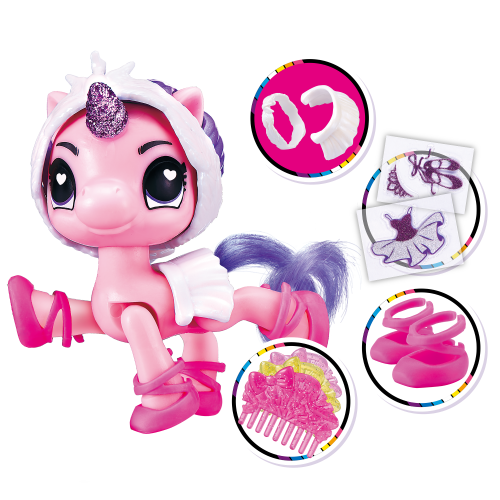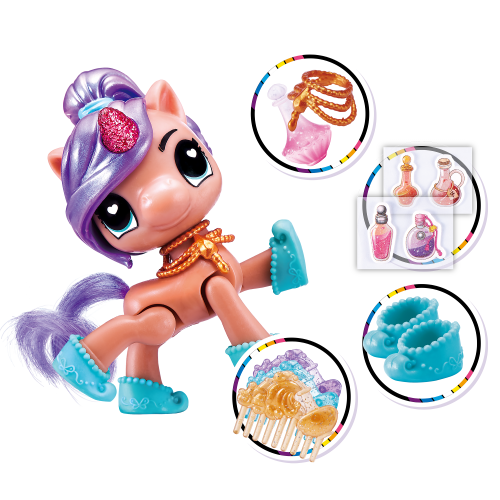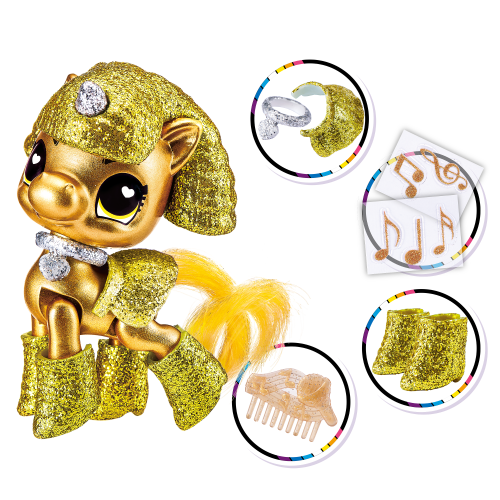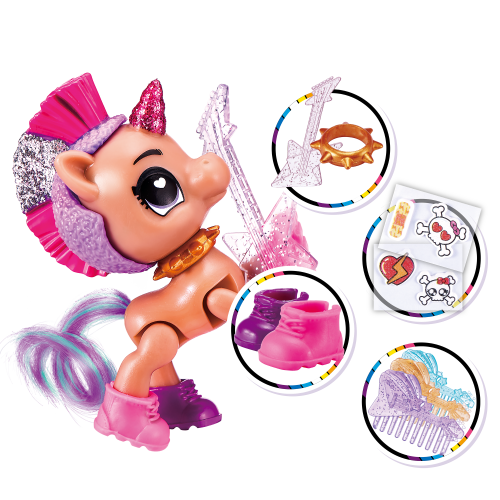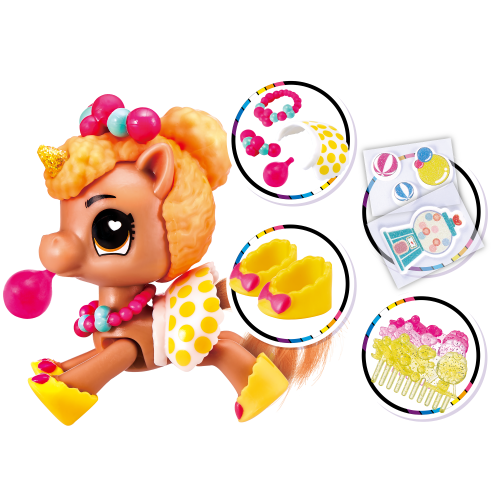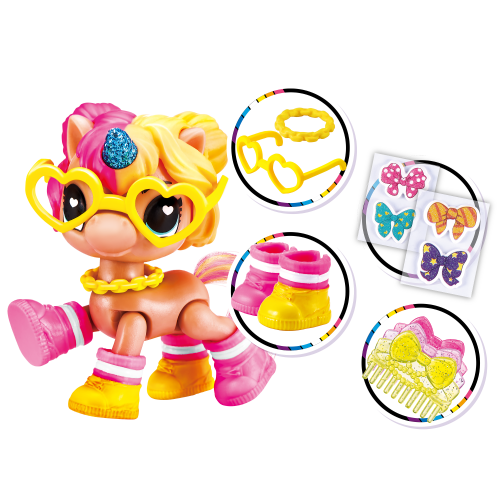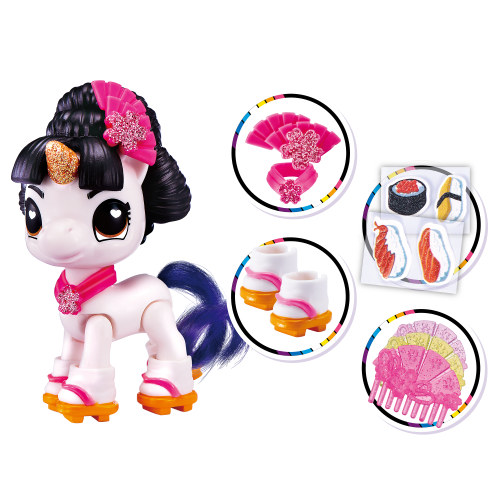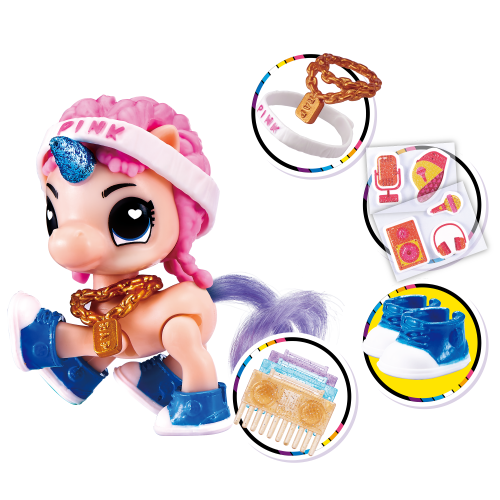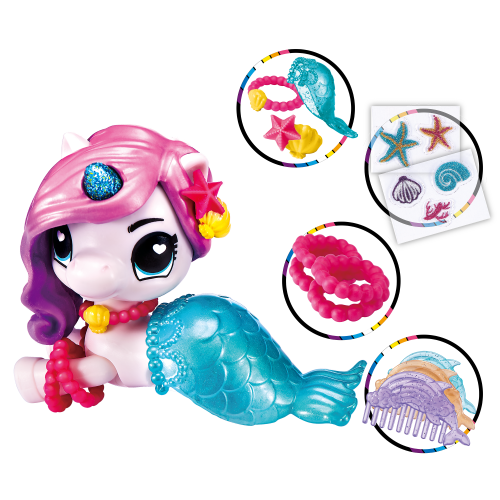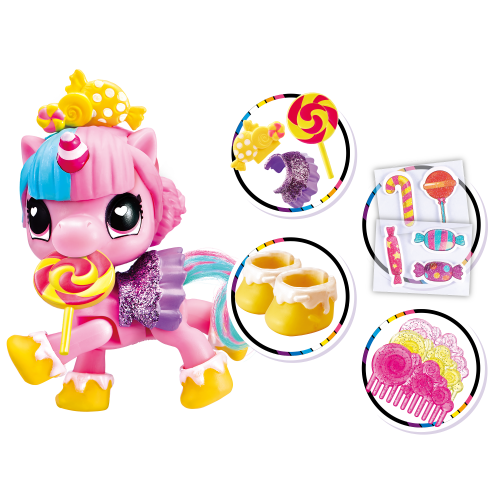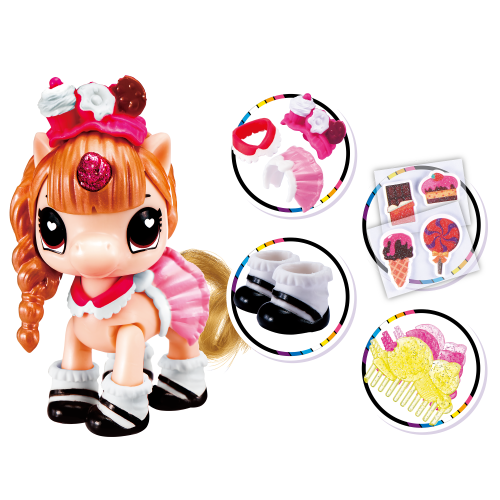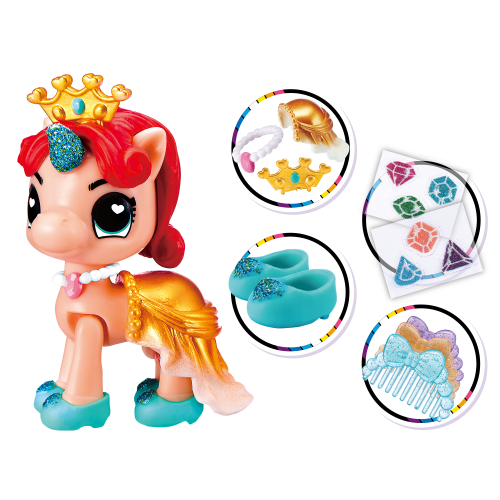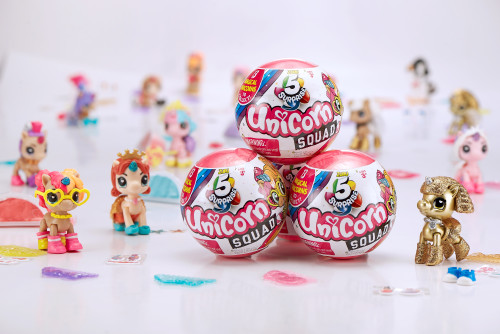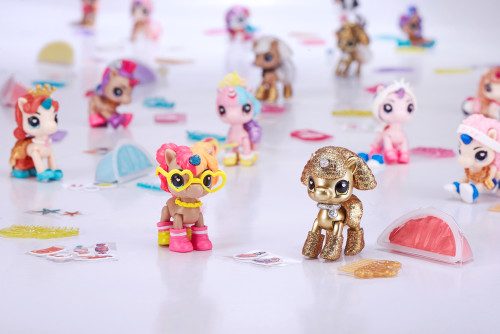 5 Surprise Unicorn Squad Mystery Collectible Capsule by ZURU
Unbox a magical unicorn surprise with 5 Surprise Unicorn Squad! Every unicorn comes with surprise accessories so you can style her and swap accessories with her squad! You can also find mystical magical Unicorn Poop compound for you to squish and stretch! Can you collect all 13 including the RARE GOLDEN UNICORN? They're totally #unicornsquadgoals
KEY FEATURES:
• Collect all 13 sassy squad members, from ballerinas to bubblegum babes and RARE golden unicorns! #unicornsquadgoals
• Use her matching comb to groom her shiny tail and make her ready for a day out with the Unicorn Squad!
• Style her accessories and make her totally glam, or swap the interchangeable accessories with the whole squad!
• Combine the excitement of unboxing multiple layers with the sassiest unicorns in the game!
• Unbox more surprises like adorable stickers and ooey gooey Unicorn Poop!
PACK INCLUDES:
Every pack includes 1 sassy unicorn, stickers, a comb, assorted accessories, and unicorn poop.
They are perfect for a little treat.

My niece loves these things and she just bought one for her friends birthday party. Her friend, dasha, loved it as well. It is definitely something simple and inexpensive but full of surprise and fun!

My daughter love these suprise balls. she is always waiting to find out which cool surprise she will find next. if your girl loves unicorns than these are for her.

my granddaughter loves these. thanks for fast shipping.

A little pricey but fun. If you like the blind bag craze you will enjoy. Just be aware that it does have slime as one of the items.

Popular with 6 year olds.

What ever the 6 year old great granddaughter wants, she gets. This is something she wanted.

Really fun, five year old loved them

Great surprise unicorn!

This is a great little surprise unicorn! My 3 year old daughter loved opening it up to find out which unicorn she got! It came with little accessories like a comb, shoes, headband, stickers, etc. She loves unicorns and ponies and this has been added to her play collection! Adorable!

Big hit with my grand-daughter!

These are adorable, my grand-daughter loves them! When she first saw the balls, she thought they were L.O.L dolls, but when she realized they were unicorns she was so excited. The accessories are so cute and she loves switching them around. She's already asking for more and I'm going to order again soon before they're gone!

Fun collectable

These are fun and exciting to open. The unicorn comes with fun surprise accessories to dress the unicorn in, a brush for drying its tail and a cool putty

GirlsLove. It

My daughter and niece love this! And I have to admit I loved the slime/ putty that it came with- such a cool texture. My daughter loved having her cousin show her the ropes on how it works. My daughter now loves to dress it up and take it swimming with her

Unicorn love

If your child loves unicorns then this 5 surprise is a definite must! You even get a little comb to brush the hair and some putty/slime which we didn't expect to get. So that was an awesome bonus. The unicorn is super cute, definitely makes a great gift and I love how it comes in the little sections :)

Much smaller than I thought but super cute

The great granddaughters will love them

Cool little surprises, kind of expensive.....

The only thing I don't care for with these things is how expensive they are

Cute unicorns

These toys are so cute. I love how everything is in its own little compartment so you open up the unicorn then peel off another section to see the shoes and so on. They are super adorable my daughter loves to play with them. I also love how its a surprise what you will get.