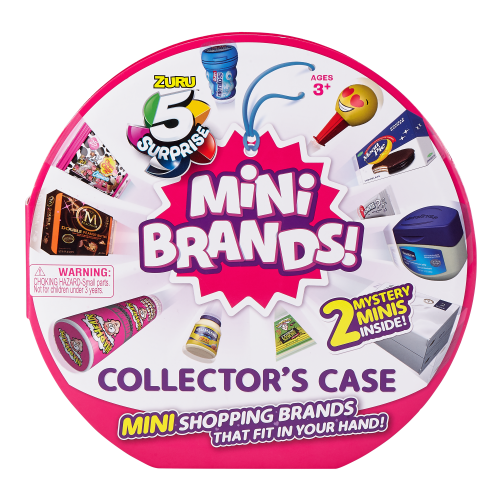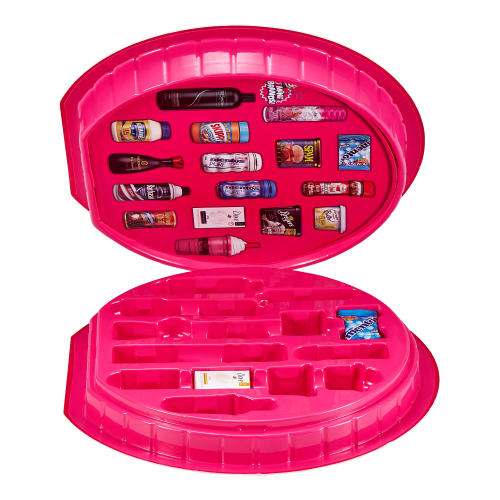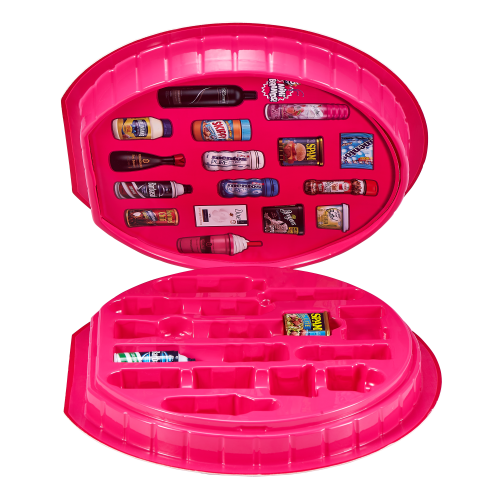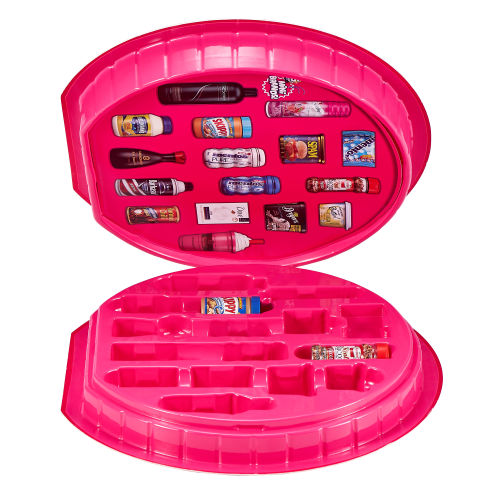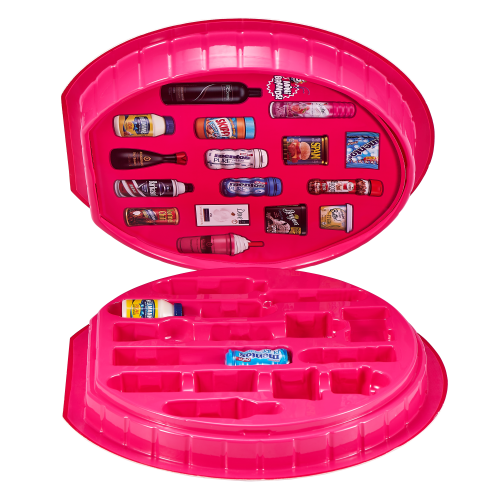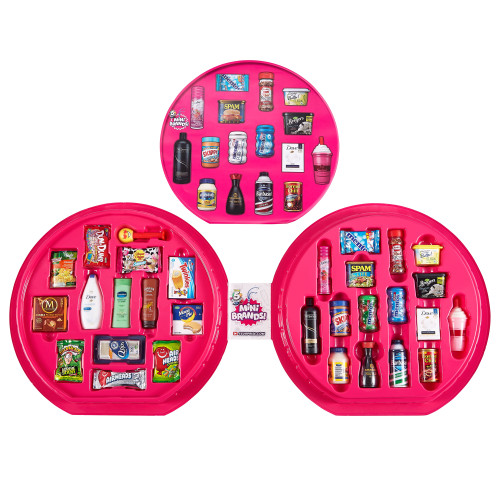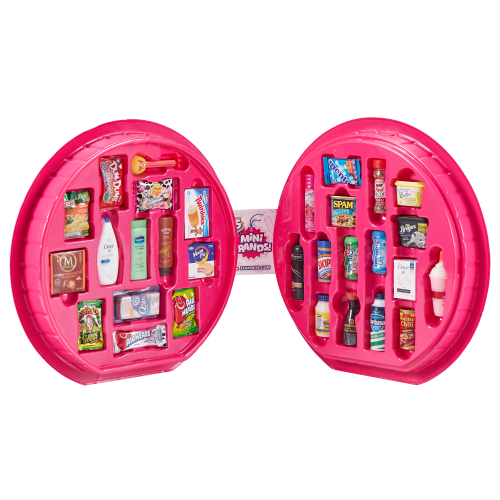 5 Surprise Mini Brands Collector's Case Store & Display 30 Minis with 2 Mystery Minis by ZURU
Collect, store and display your favorite minis with the 5 Surprise Mini Brands Collector's Case! Each case can store up to 30 of your most iconic and realistic mini brands, like Mentos gum, Skippy Peanut Butter and Dove Lotion. Every Collector's Case comes with 2 mystery minis hiding inside, what will you unbox?!
KEY FEATURES:
• Store and display up to 30 of your favorite Mini Brands
• The most iconic brands made mini!
• Every case has 2 mystery Mini Brands hiding inside, which mini will you unbox?
• Complete the ultimate collection, display your minis, even take them with you to swap and collect even more!
PACK INCLUDES:
Each Collector's Case can hold up to 30 minis and comes with 2 mystery minis inside.
The front and back cardboard parts came apart from the organizer inside. This is cheaply made and should not be $20 but rather $10.

To Ralph-you did that to her not the company lol. Read the description it clearly says storage case. People give bad reviews but really it's their own fault when they don't read.

100% recommend!!!

Kids love it!

Bought this for daughter for Christmas and there was only 2 in there! Very disappointed ?

Little pricey for the quality

My kids loved it!

got this for my daughter for her birthday. as soon as she opened it the side ripped off. she liked the 2 surprise mini brands that were inside. but was upset it broke.

Read before rating. Durrrrrr

Y'all can't read.. the brand is 5 Surprise and it clearly states that it comes with 2 mini brands and it's a carrying case for YOUR mini brands. Smh. You give bad reviews because you can't read. Duh. Plus it's $9. One pack of mini brands is $5 so how did you think it came with 20 items. C'mon. No wonder we can't function as a society any more. Wow

People getting mad because they're only 2 surprises! Y'all need to learn to read!! The package literally says "collectors case" and "includes 2 minis" smh!!!

Mini Brand caae

Great product to hold mini brands.

My granddaughter loved it and had so much fun playing with it. It was just what she wanted for her birthday.

Daughter loved them.

he loved it and received some good prizes

Bigger than expected

Note people, this is branded storage piece to keep your extra collection pieces in. We need more. My girls are constantly collecting mini brands so this is perfect for their extras. Bonus are the two surprise mini brands.