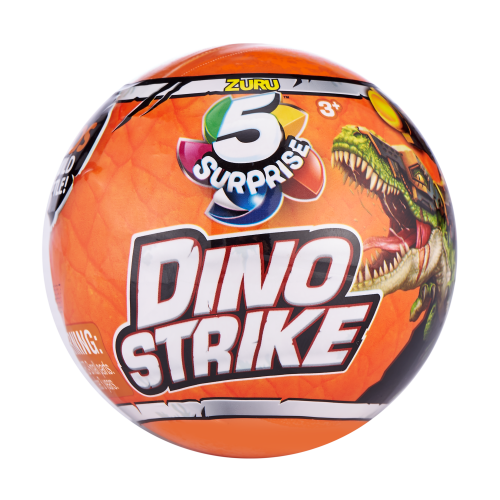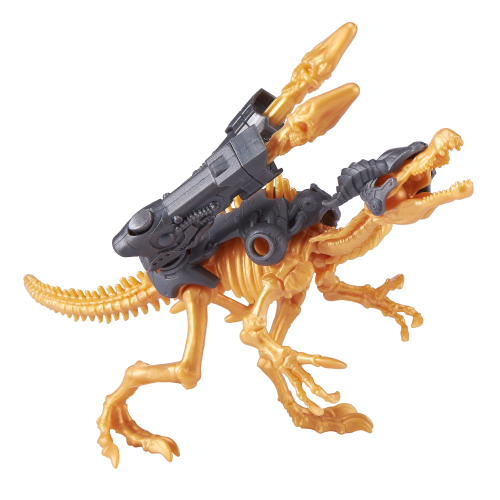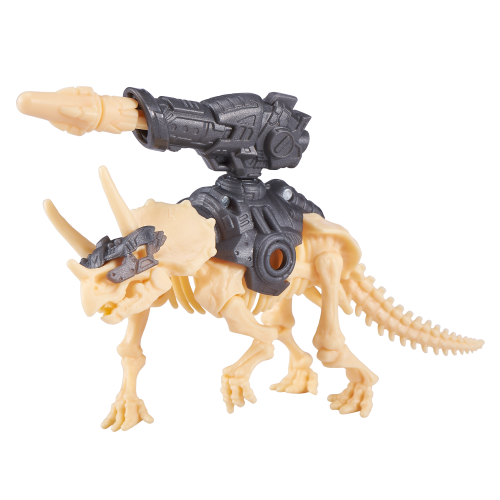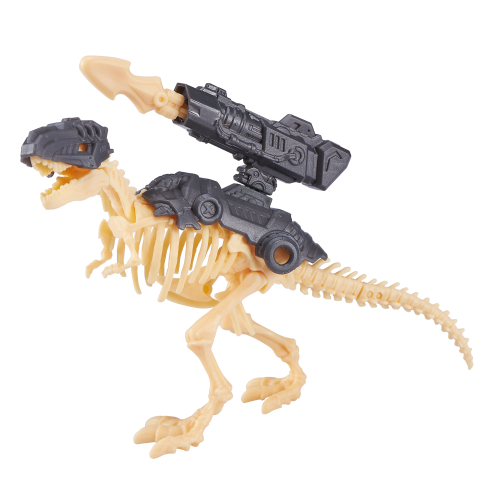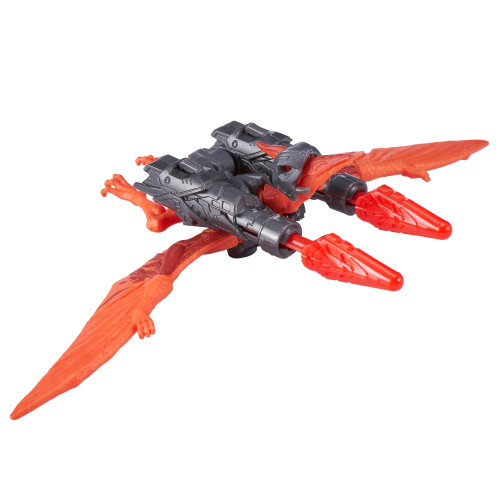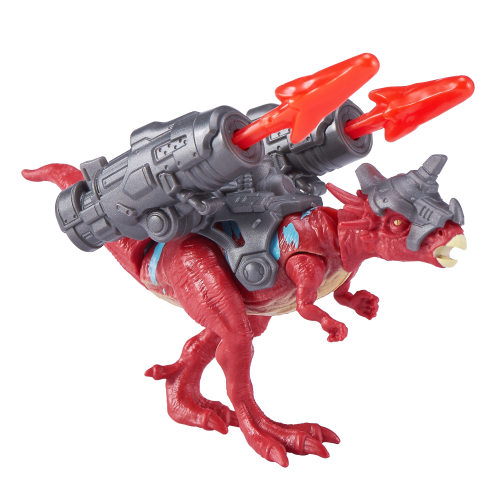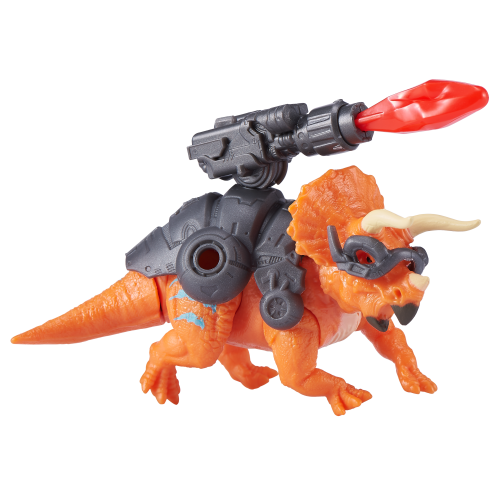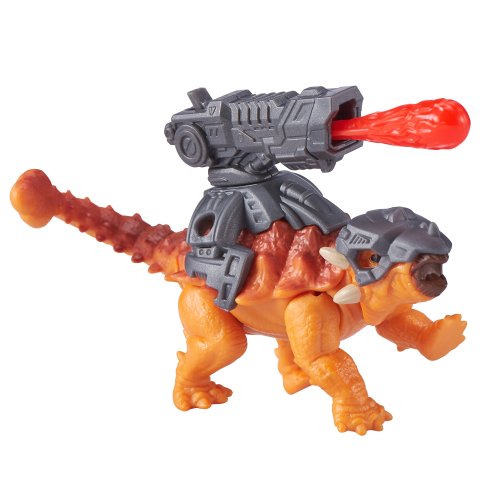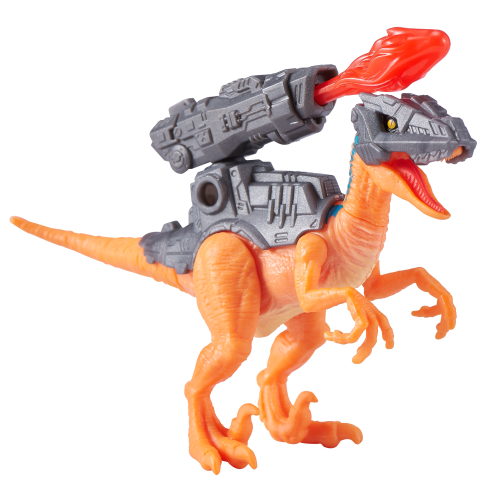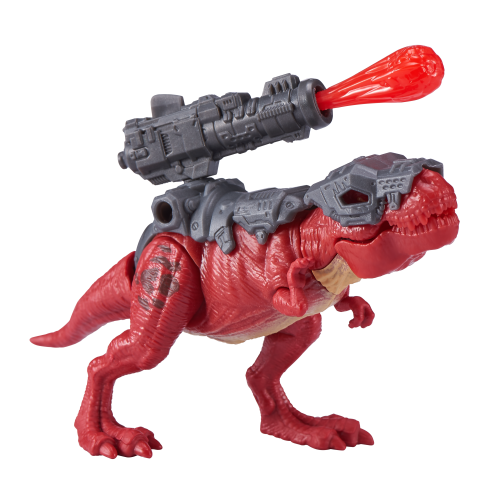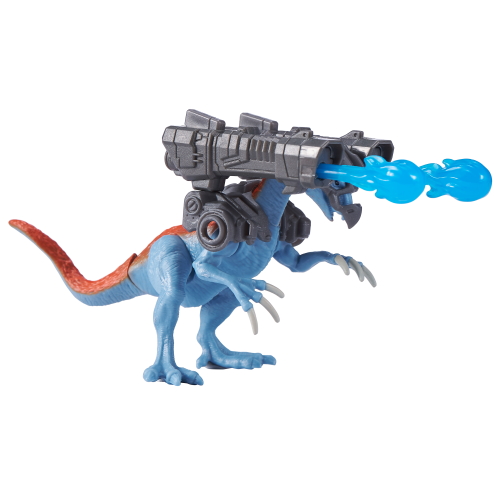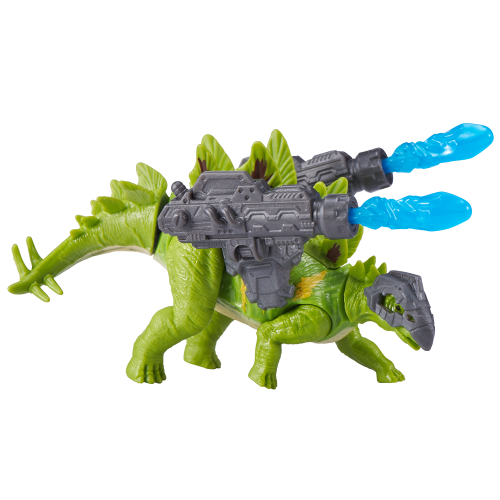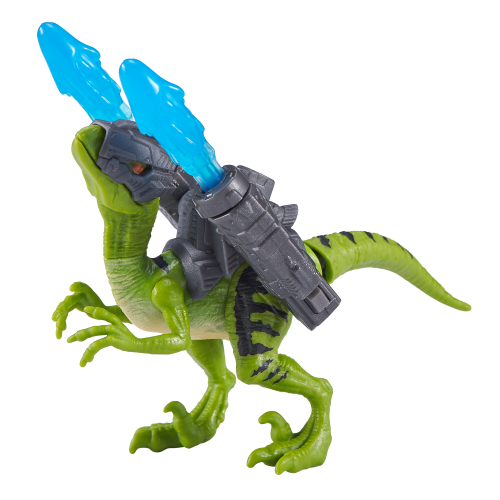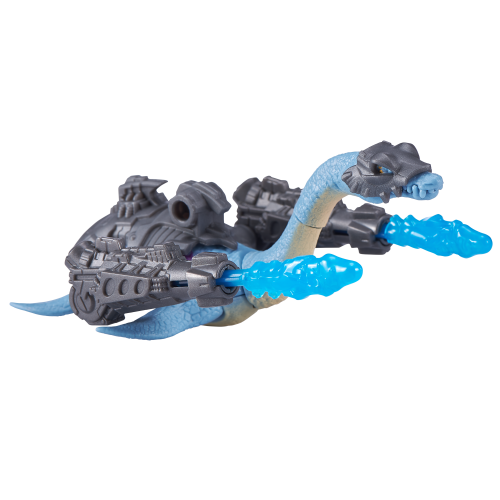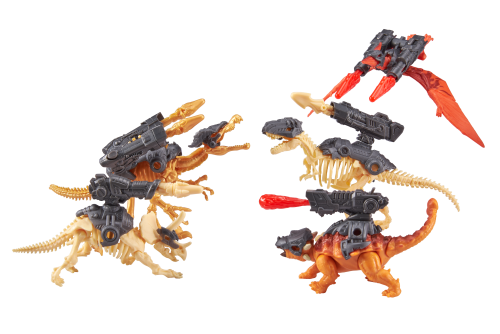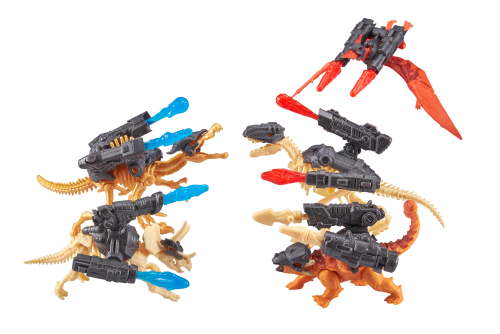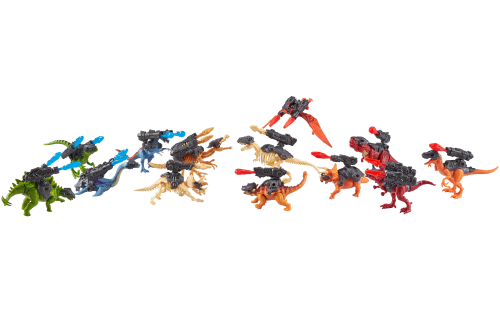 5 Surprise Dino Strike Surprise Mystery Battling Collectible Dinos by ZURU
Unbox, build, and battle all new 5 Surprise Dino Strike! Each dino comes with armor and headgear, customizable weapon backpacks and weapons that you can fire and swap for the ultimate combat combo. Collect all 13 battling dinos, there's even a super rare molten gold T-Rex fossil dino to find!
KEY FEATURES:
• Unbox, Build and Battle all new 5 Surprise Dino Strike with customizable weaponry and armor.
• Build the ultimate battling dino equipped with headgear, armor, scalable weapon backpack and firing weapons.
• Swap weapons across different dino teams to create the ultimate combat crew
• Collect them all and combine single and double blasters together to make the ultimate triple blaster.
• Collect all 13 of the Dino Strike army including the rare molten gold T-Rex fossil.
PACK INCLUDES:
Every Capsule Includes a battling dino ready to be assembled, 1 customizable weapon backpack and 1 or 2 swappable weapons to battle with.
Kids enjoy

These come in pieces and separated by chambers within the egg. Annoying to build and pieces will fall apart after the build. Kids absolutely love them!

Nice toy

Kept my 6 and 8 year old busy for hours. They enjoyed getting to build the dinosaurs

Great Dino

My 6 years old son was having so much fun paying with the dinosaur. He liked the packaging! Such a cute way to retrieve the pieces. He liked the fact that the Dinosaur has a weapon. He loves to press and release the weapon

Fun surprise

These are great dinosaurs. My son likes the surprise and the building aspect of them. I like the price and busy hands.

Easy to build

My boys love these! They love building them, my 9 year old put them together easily and they are fun having them fight!

Fun for a five year old boy.

My 5 year old great-grandson was delighted when the first Dino Strike he opened held the toy that he wanted most! One never knows what toy is inside.

Gisele Chaves

The surprise dino eggs has customizable weaponry and armor. the kids can build an ultimate battling dino equipped with headgear, armor, scalable weapon backpack and firing weapons. and more it is possible to swap weapons across different dino teams to create the ultimate combat crew.We are so exited to collect them all. Great choice, excellent toy.

I bought this for my daughter, she is almost 8 years old and she loved it. My husband and her had a great time putting the dinosaur together. Even my hubby thought it was really neat and wished we had this kind of stuff when we were kids.

Dino for Kids!

Dinos are great easy to assemble and kids love it.

Cute and cheap.

I got these to keep my dino-obsessed child occupied while camping. I don't expect them to last long.

Fun for dinosaur battles

I got my daughter a Dino smasher a while ago and she loved it so we got her this too to play with at my mom's. She loves being surprised and building the dinosaur warrior as she called it. The 3 pack is perfect because they can battle together.

Great activity keeps son occupied

My 4 year old son absolutely LOVES these. He loves blind bags, dinosaurs and shooting stuff lol so this combines ALL of this favorite things! It's a great activity because it takes time to unwrap, than build and finally play. Keeps him occupied.

Fun for kids

My 7 year old loved it, he had fun putting it together, all of the pieces were included.

Great surprise.

My son loves it. The ball is designed in a creative way where different parts of the dinosaur comes in small segments. The dinosaur is nicely made and is bigger than expected. My son surprised me how the dinosaur's mouth opens and closes when the tail moves. Nice toy to keep him busy.

Great gift!

I gave this as a gift for a 6 year old that loves dinosaurs and it was a huge hit! He had so much fun opening each "orange slice" and mixing and matching to dinosaurs.