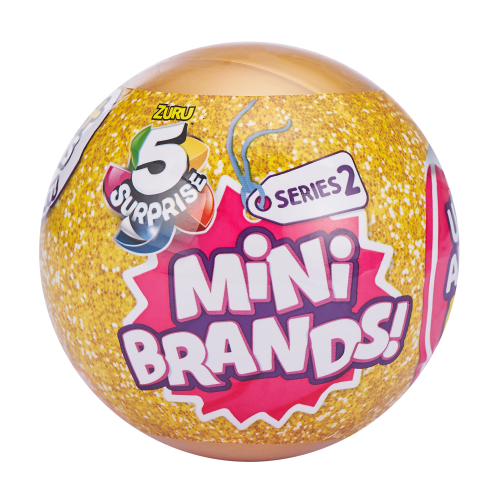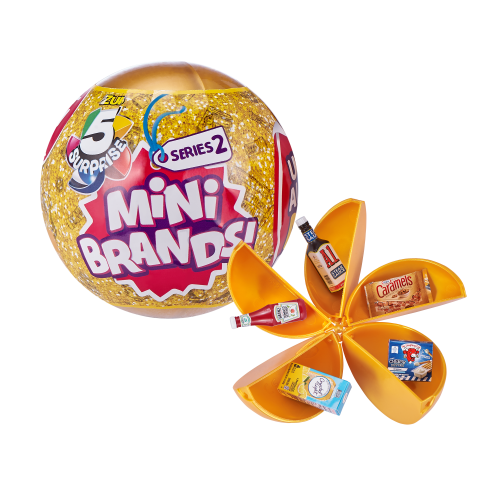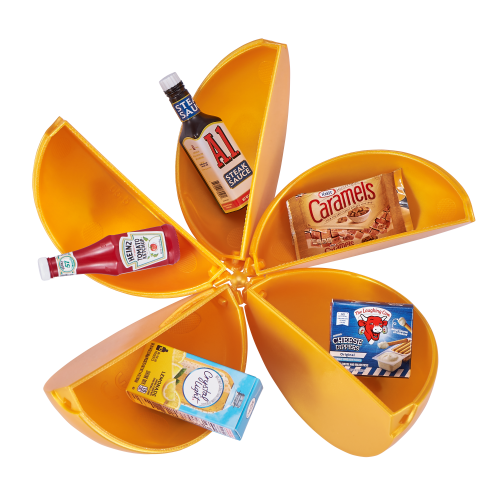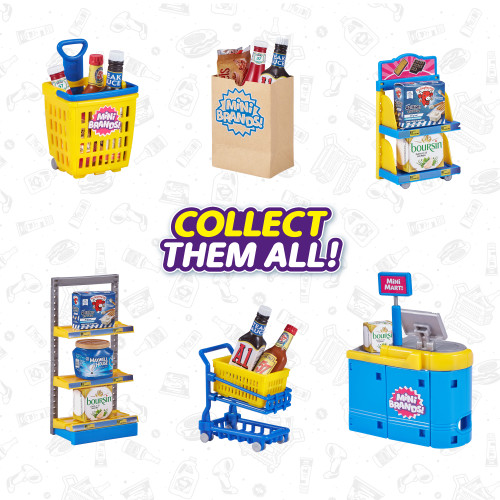 5 Surprise Mini Brands Mystery Capsule Real Miniature Brands Collectible Toy by ZURU
Unwrap, peel, and reveal REAL miniature collectibles with 5 Surprise Mini Brands! What 5 Surprises will you unbox? There are over 70 miniatures of your favorite brands to collect, including rare metallic and glow in the dark minis, and super rare gold minis too! Collect them all to create your own mini shopping world!
KEY FEATURES:
• SO MANY TO COLLECT: There are over 70 miniatures of your favourite brands to collect, including Lunchables, Kool Aid, Jell-O, Heinz Ketchup, BabyBel and more!
• UNBOXING FUN: Enjoy the thrill of unboxing as you unwrap, peel and reveal 5 different surprises!
• RARE MINIS: Can you find the rare metallic and glow in the dark minis? There are super rare GOLD minis to collect too
• 6 ACCESSORIES TO COLLECT: 6 miniature shopping accessories for storing and displaying your collection! Collect baskets, carts, shelves, cash registers and paper bags to create your own miniature shopping world!
• CREATE YOUR MINI SHOPPING WORLD: Check off the miniature brands you find on your collector's guide shopping list!
PACK INCLUDES:
Each capsule includes up to 5 real surprise miniature collectibles or 4 miniatures and a surprise shopping accessory.
came on time and my kid loves it

WONDERFUL

these are so cute my daughter adores these

This toy is cool, and my 8yr old loves to play store.

Amazing they look just like they're real , adorable my grand daughters love them

Fun! My kids love these.

Fun

Super nice surprise toy ! Love the mystery of the items ! They're super cute !

I just love these MiniBrand surprise balls. My daughter uses them with her dolls and I've turned some of the duplicates, we've received, into magnets for my fridge.

Great Hobby

Soo adorable! Very addictive

Christmas presents

It is my granddaughters favorite

very cute

They are the cutest things I ever seen in my life. They are so cute and little. I love buying them for my kid, I think I might enjoy them for than her. Get them now because around Christmas they will be hard to find.

Delivered on time

Bought for grandkids Christmas gift

My kiddo thought these were adorable and so did I! I just wish they weren't so expensive!

Love it!

My little girl and I love opening and playing with these.

Love these mini brands!

Fun to collect

So glad my grandson found this at your store----he loves collecting them and he looks forward to coming to your store and look for them!