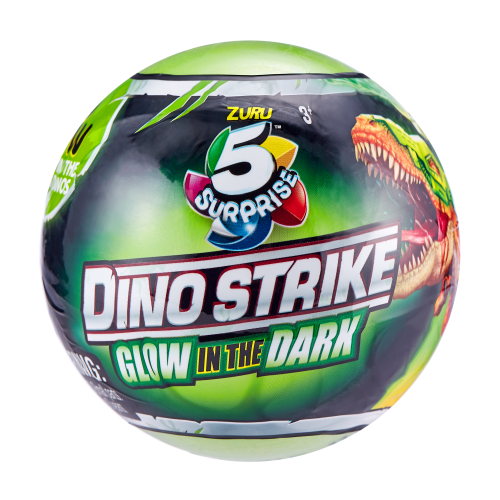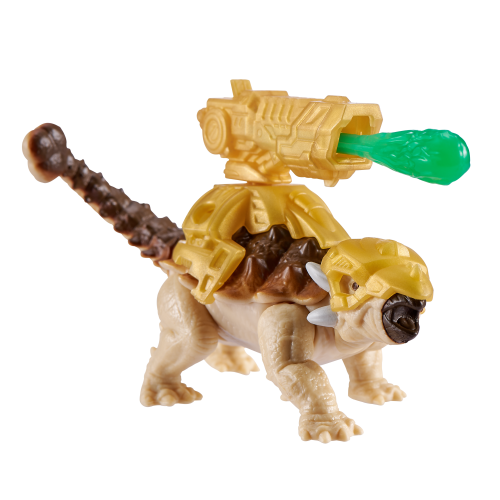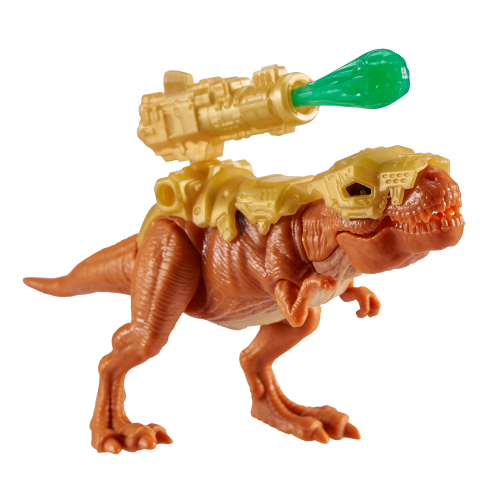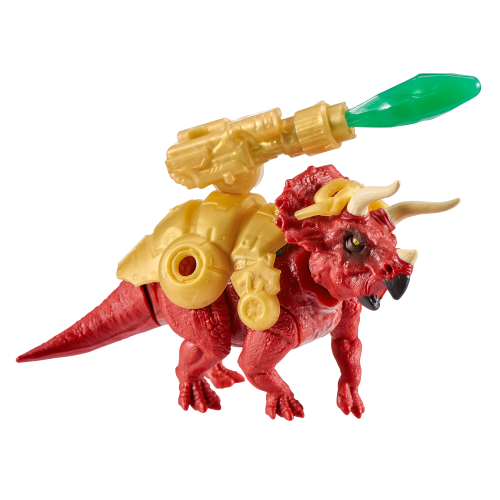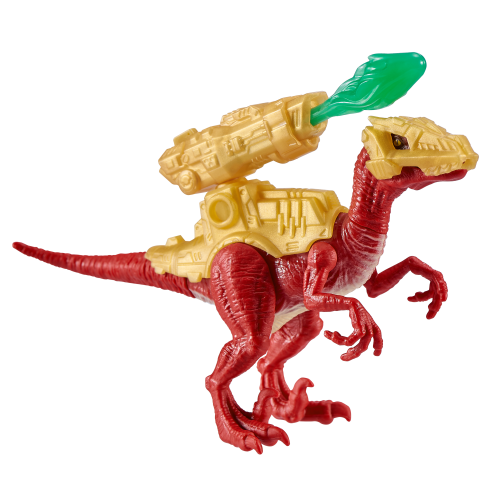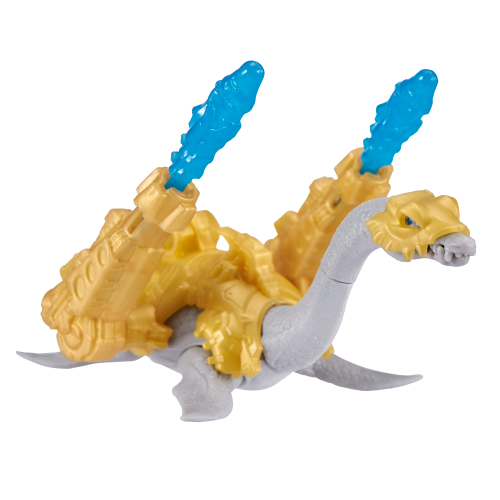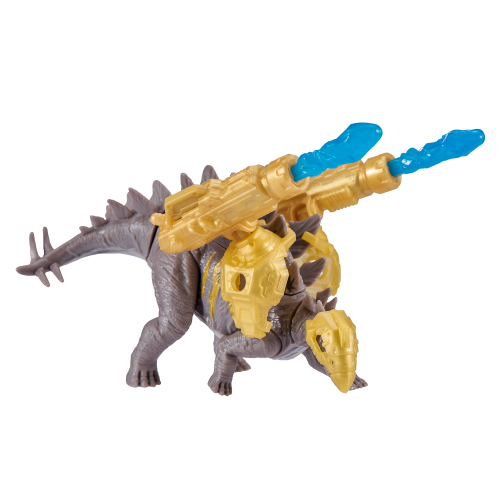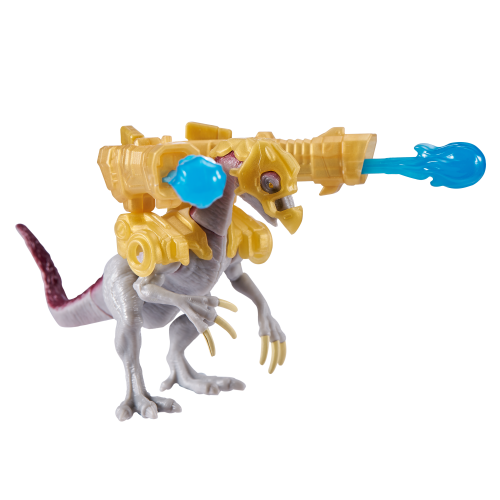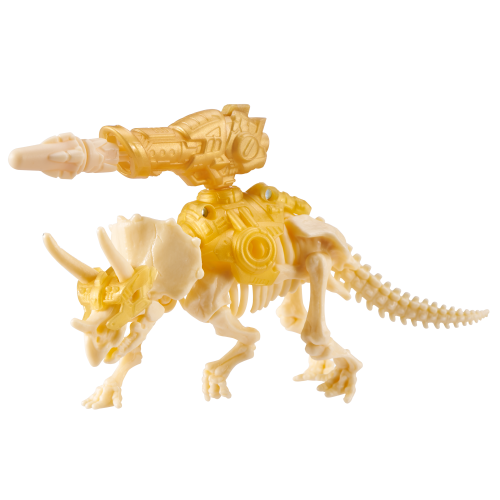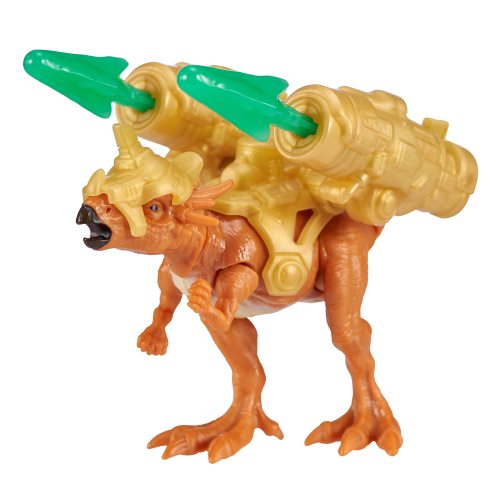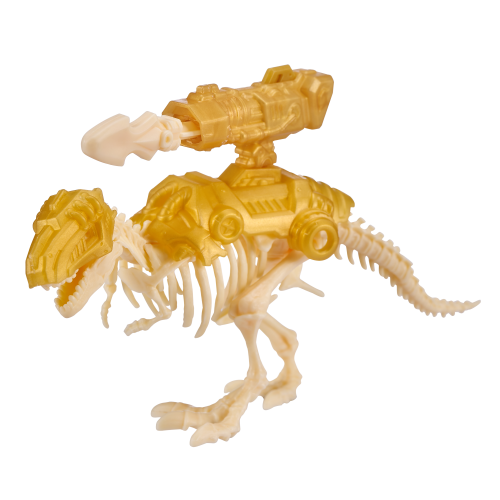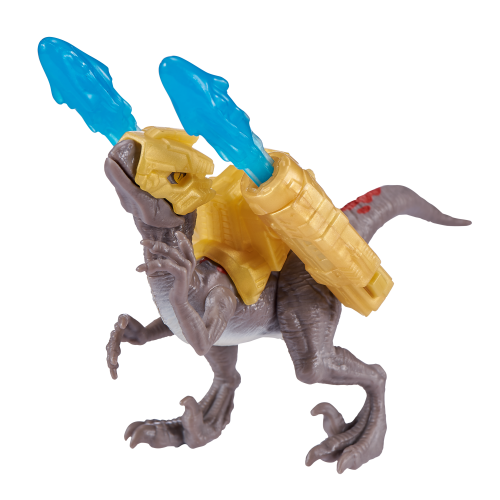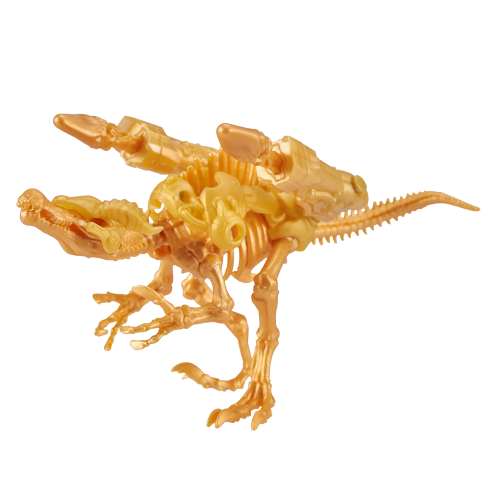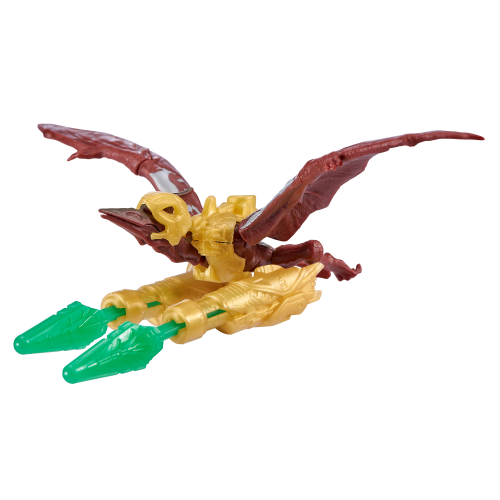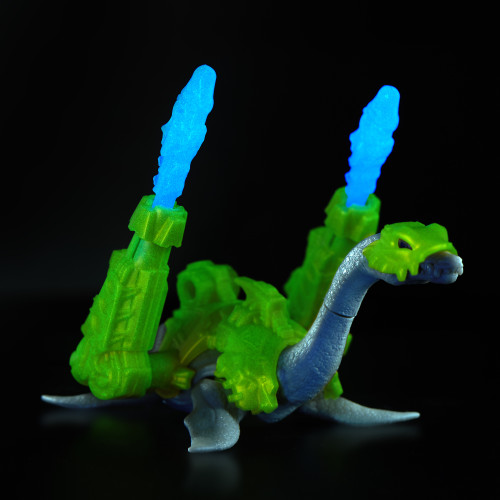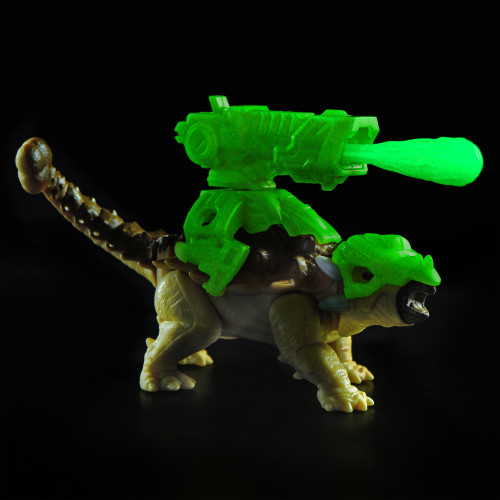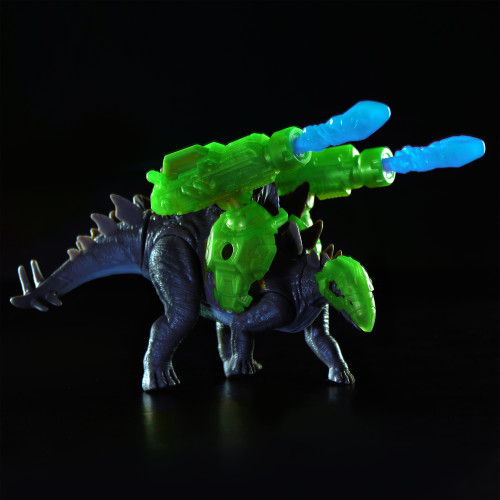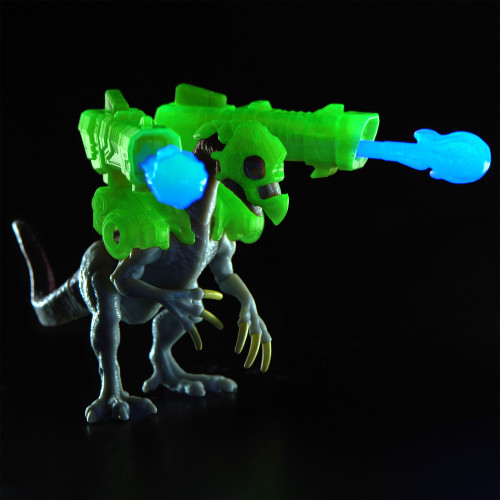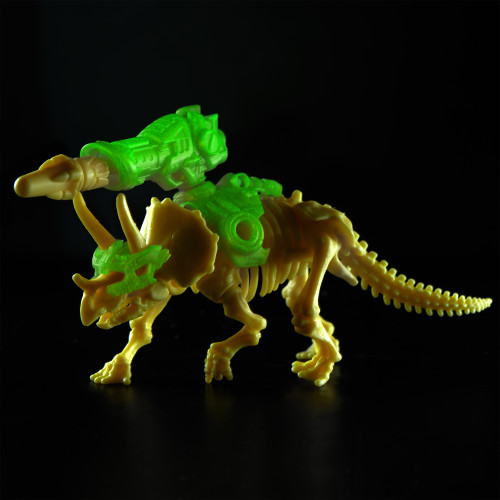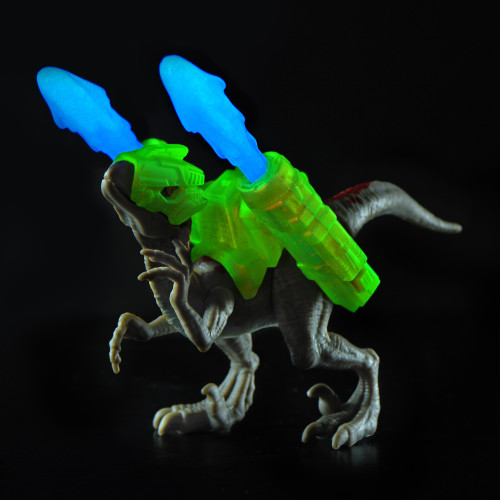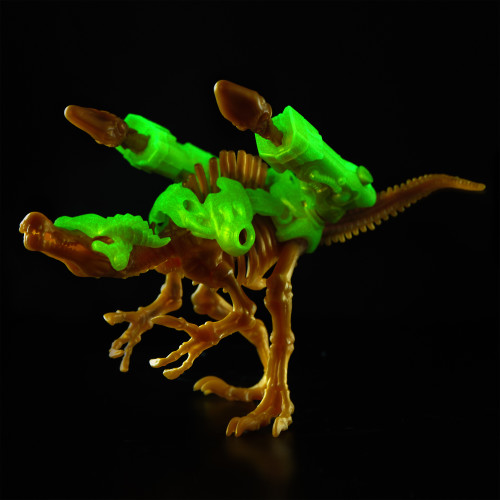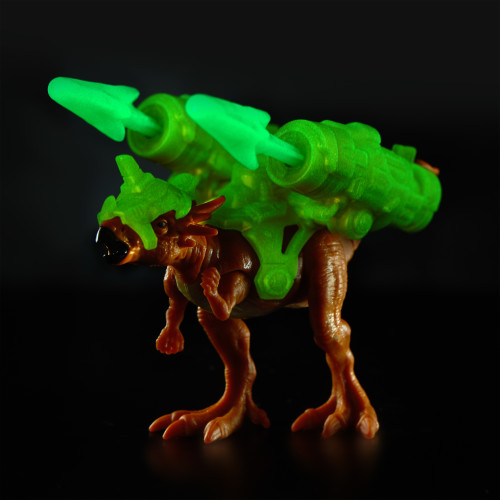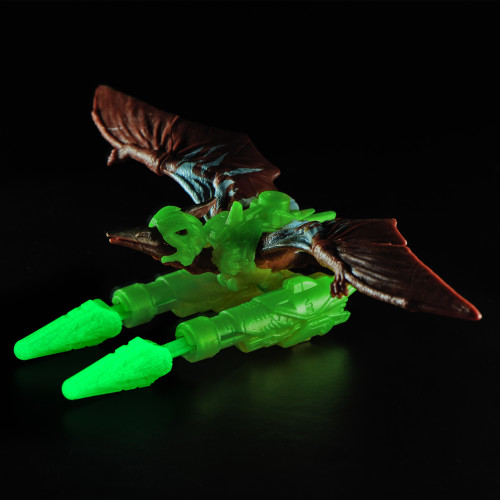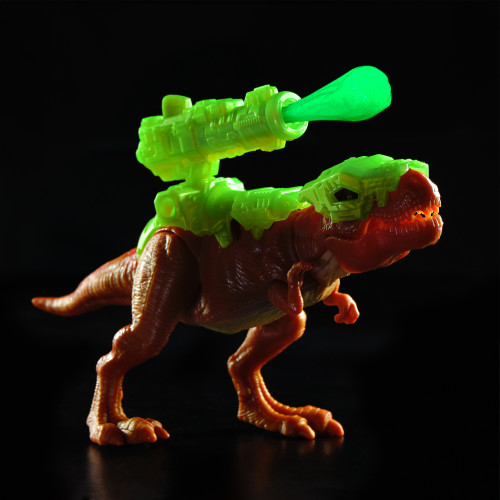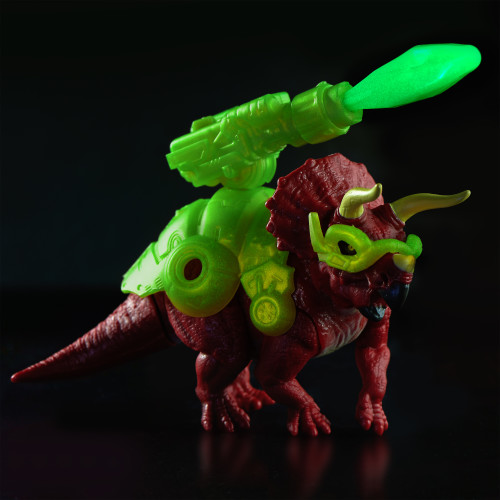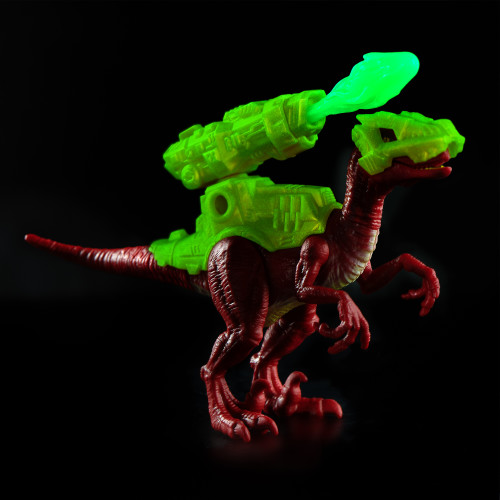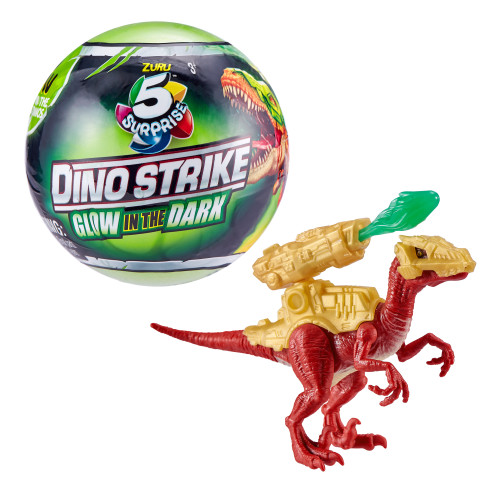 ZURU 5 SURPRISE DINO STRIKE GLOW IN THE DARK
Unbox, build, and battle in the dark with the new 5 Surprise Dino Strike Glow in the Dark ! Each dino comes with GLOW IN THE DARK armor and headgear, customizable weapon backpacks and weapons that you can fire and swap for the ultimate combat combo. Collect all 13 battling dinos, including the rare gold T-Rex fossil!
KEY FEATURES:
• BUILD AND BATTLE: Build the ultimate battling dino equipped with glow in the dark headgear, armor, scalable weapon backpack and firing weapons.
• CREATE AN UNBEATEABLE TEAM: Swap weapons across different dino teams to create the ultimate combat crew ready to battle
• 5 LAYERS OF SURPRISE: Unbox, Build and Battle all new 5 Surprise Dino Strike with customizable glow in the dark weapons and armor.
• BATTLE TO WIN: Unbox and build and win the battle with the rare gold T-Rex fossil.
• 13 DINOS TO COLLECT: Collect all 13 Dinos and combine single and double blasters together to make the ultimate glow in the dark triple blaster.
PACK INCLUDES:
PACKAGE INCLUDES: 1x ready to build Dino, 1x backpack and 1x or 2x blasters and missiles
fun for kids

My kid had lot of fun opening these and putting them together, he likes how they shoot, and a bonus they glow in the dark.

This reminds me of when my brother was a kid unwrapping the pack of pokémon cards he had just recieved. His face expression when seeing what kind of cards he got is the same face my son makes as he is opening the balls to see what is inside. He lives that they glow in the dark and is able to put the pieces together on his own which is great. You can mix and match however you see fit which gives more options. This is a great toy the 3 pack is definitely a better bang for your buck!

Dino glow = Perfect!

When you have a kid who absolutely loves Dinosaurs and blind packs and glow in the dark... this hits the bullseye! It was easy enough for him to put together and fun play with.

My son loves everything dinosaur! I got this toy for him and it was big hit. He was excited to open the balls and find out what was inside. He had fun putting them together. The dinosaurs come with armors and weapons that can be fired. Also the armor glows in the dark. Lots of fun!

Entertaining

Comes with 3 different collectible dinosaurs my son is 3 and really enjoyed putting these together he likes to break them apart and put them together over and over, the glow in the dark attachments are a plus!

Yay More Dinos!

There is a reason why it is called surprise. You do not know what it is inside until you open it, but once the kid opens the ball, he gets excited and happy that he finds more of his lovely dinosaurs! Great quality products! Will attach a photo to show how they came assembled. It is a very nice gift for dino lovers.

My grandson loves these so much.

Cool dinosours

This dinosour glow in the dark toys are amazing . My god son loves them . Great quality material. I personally think dinosours looks cool in the night.

My Son Loves Them!!

My son loves these! He really loves unwrapping the balls and finding out what's inside. The dino's are easy to assemble and the glow in the dark feature is really fun. The dino's are very well made and stay together easily. We love these and can't wait to get more!!

Fun toys and great quality

These toys are high quality compared to other that require minor assembly of pieces. Some are a struggle to make them fit. Not this ones. The pieces fit together and is easy to assemble them. Also, the green egg is awesome and creates a nice expectation for the little ones. The dinosaurs look great and the kids loved them!

Love these!

My son loves these and likes collecting them, he likes the excitement of not knowing what he's gonna get in them. Putting together the dinosaurs is his favorite thing

Hours of endless fun!

These dino balls comed with so much! My son absolutely loves it. He loves that he can mix and match the weapons. But his favorite thing about it is that it glows in the dark! Best purchase hands down for him! Hours of endless fun!

Love the glow in the dark aspect!

Glow in the dark makes everything more fun! My kids loved putting these together and battling it out! You can switch different weapons which they loved and made hours of play time!

SDinosaur fun

The dinosaur toys Have 3 balls with tons of pieces inside to make it fun for any kid who loves dinosaurs. you can put them together and assemble then and take them apart and just enjoy the fun of playing and building and opening up the creative minds

My daughter enjoyed opening these dinos, the packaging is so fun for kids! She enjoyed helping put them together and battling with her brothers.