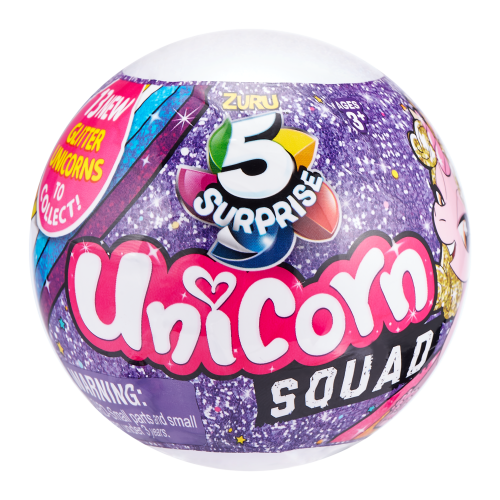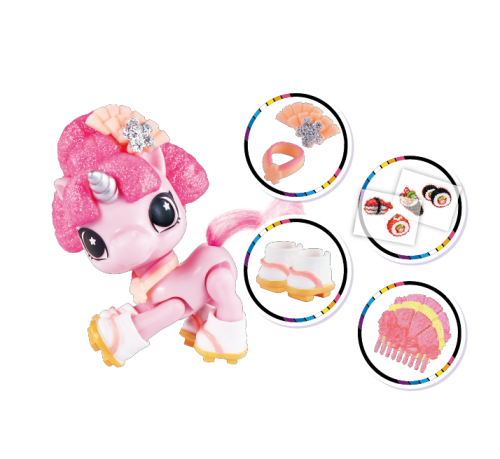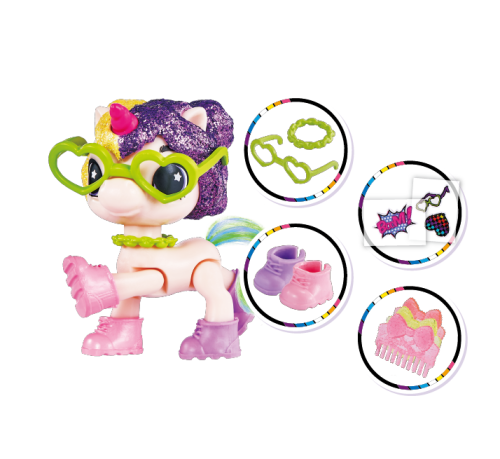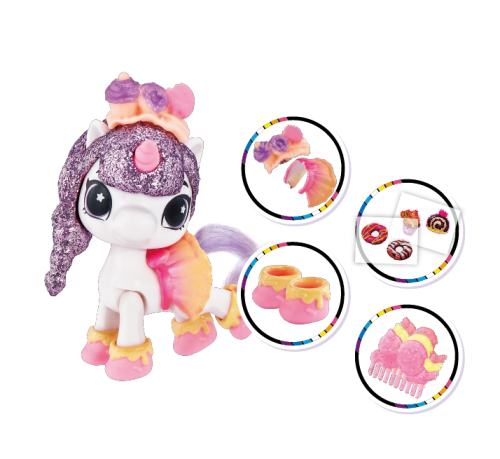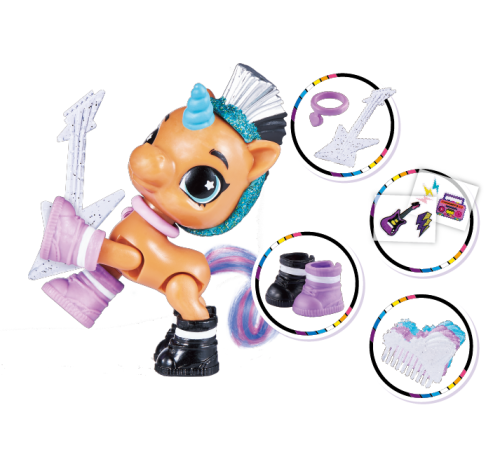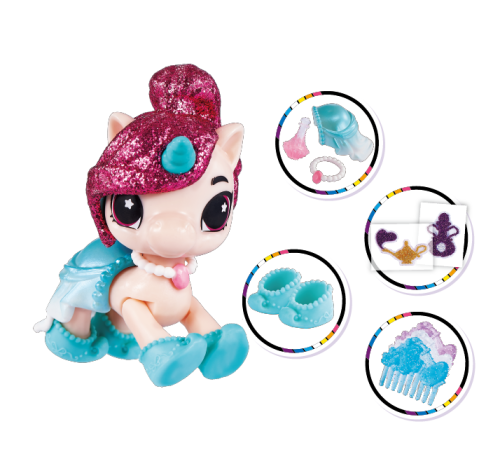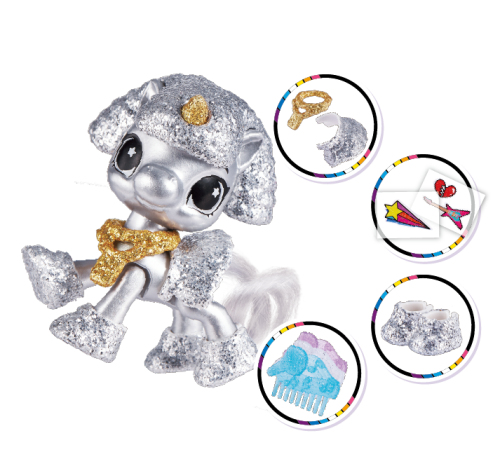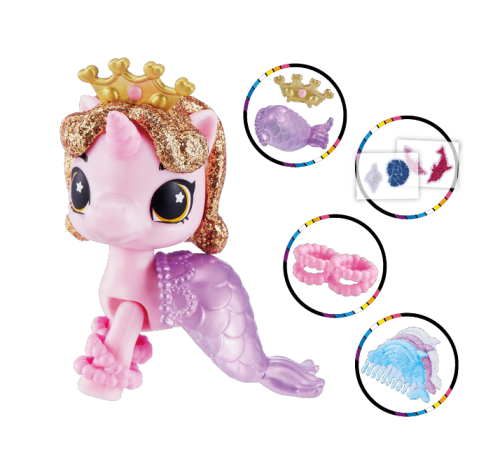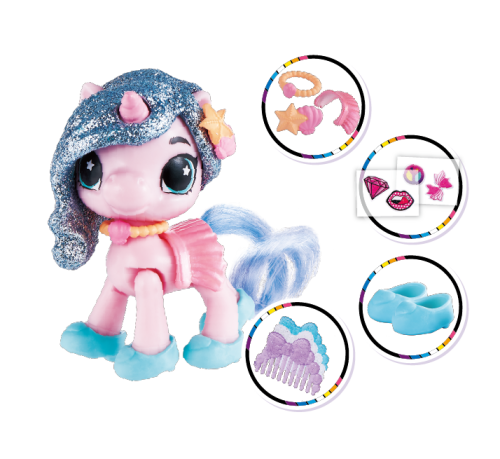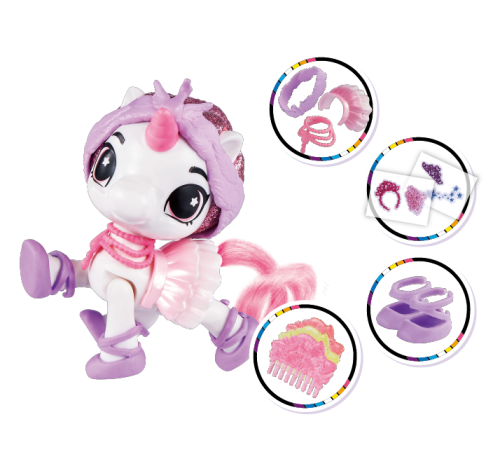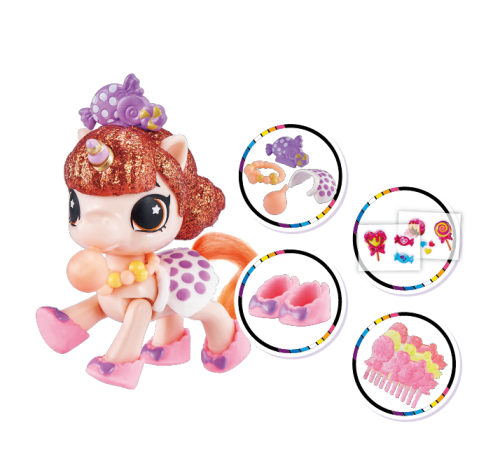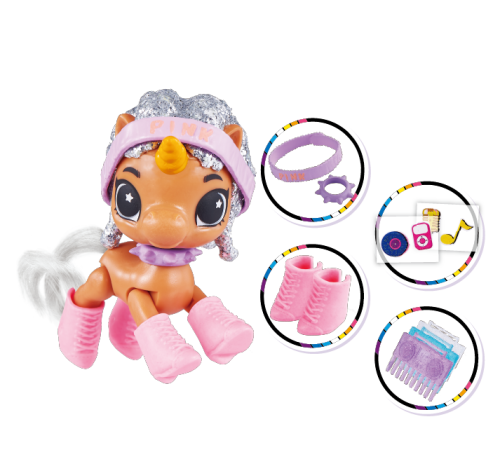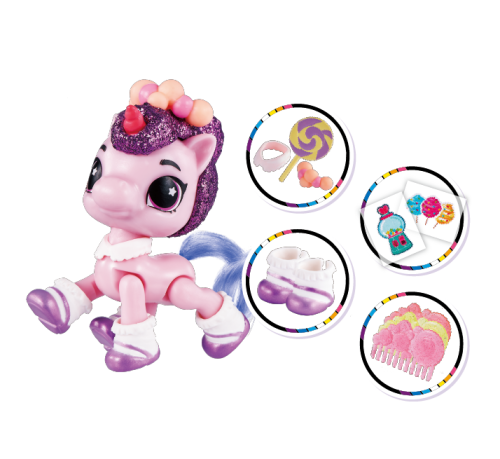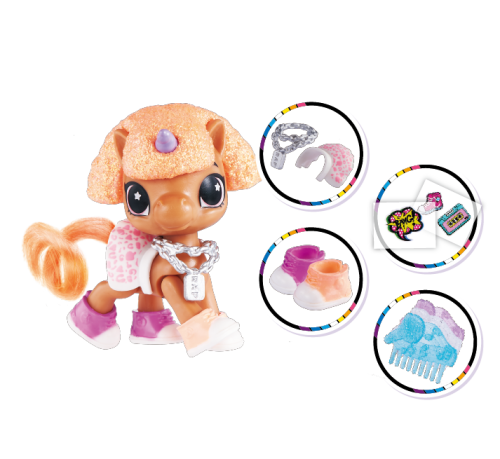 5 Surprise Unicorn Squad Series 2 Mystery Collectible Capsule by ZURU
5 SURPRISE UNICORN SQUAD SERIES 2: Unbox a NEW glitter unicorn surprise with 5 Surprise Unicorn Squad Series 2 ! Every unicorn comes with glitter hair and surprise accessories so you can style your unicorn and swap accessories with all the squad! You can also find a magical scented glitter Unicorn Poop compound to squish and stretch! Can you collect all 13 including the RARE PLATINUM UNICORN? They are the ultimate #glittersquadgoals
KEY FEATURES:
• COLLECT THE WHOLE SQUAD: Collect all 13 sassy squad members, from Rocky the rockstar, Cooper the bubblegum babe to Stella the RARE PLATINUM Unicorn !#glittersquadgoals
• GROOM AND ACCESORIZE: Use her matching comb to groom her soft neon tail and make her ready for a day out with the Glitter Unicorn Squad!
• STYLE YOUR SQUAD: Style your unicorn with her accessories to make her shine, or mix it up a bit and swap the interchangeable accessories with the whole squad!
• UNBOXING FUN: more surprises like adorable glitter stickers and stretchy Glitter Unicorn Poop!
• LAYERS OF SURPRISE: Combine the excitement of unboxing multiple layers with the sassiest unicorns in the game!
PACK INCLUDES:
PACKAGE INCLUDES: Every pack includes 1 sassy unicorn with glitter hair, unique stickers, a comb, assorted accessories, and scented glitter unicorn poop.
Very cute

My daughter loves these. I also have to say that for the price you are getting a nice surprise. Unicorns are cute and they come with a few accessories.

Really Fun and Cute Toyq

Really lots of fun and super cute!

I didnt get duplicates, and she actually plays with them instead of tossing aside after the excitement of opening them.

Super Cute Surprise

These were a hit and fun to open. Super cute..... hope to buy more.

Unicorn Squad 4 Life!!

We love 5 Surprise Unicorn Squad!!! Series 2 is sooooooo glittery!! All of the characters are so unique and fun! The accessories are awesome and glittery too!!! And one of the accessories smells amazing!! I want to collect them all!

Really cute

My daughter (and son!) loved opening the unicorns and it was fun watching how excited she was to open each surprise! She loved switching up the accessories and had lots of fun playing with them.

Better then other ponies

these are just the cutest little things! They dont came with just one thing! theres shoes and clothes and wings. The best part in my opinion is that they are interchangeable. So three totally different ponies! great buy!!!

Loved these.

we loved loved loved these unicorns. They are amazing quality with great deatails. They are so cute and my kids loved them so much. And the best thing its their price.

What a Surprise! Super fun!

My kids loves the Unicorn Surprise Series! So many different variations of unicorns. They had lots of fun opening them and assembling the unicorns with their accessories.

Cute!

Cute! My daughter absolutely loves these unicorns! her and her friend can play with these for hours.

Super cute unicorns with accessories!

These unicorns are super cute! The kids loved them, especially opening them and the accessories like cloud slime and shoes. The hair is even removable! The kids like swapping the hair around.

Unicorn surprises

My daughter love opening surprises. These unicorn surprises were a hit. They're super cute. Even her brother was super excited opening them.

very cute

These are so cute! my daughter loved them and wants to collect them all.

Cute surprise

Super cute unicorns! I love the excitement my girl gets with each surprise

Very very cute girly toys

Very cute colourful little unicorns! This is the perfect gift for little girls! Zuru makes nice toys. Good quality!