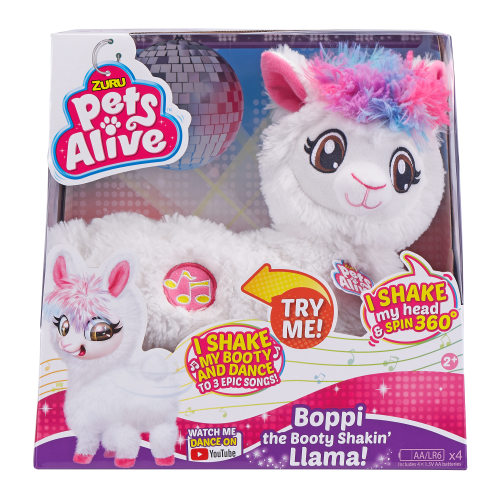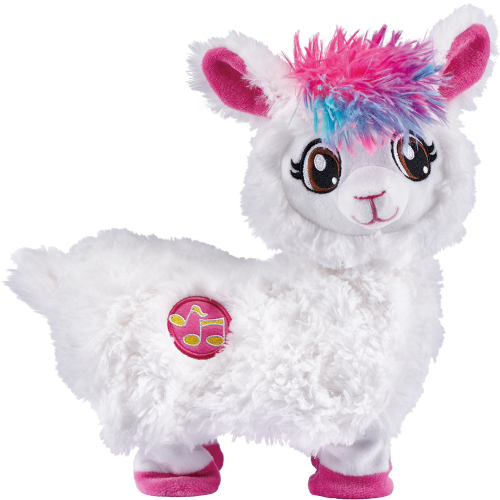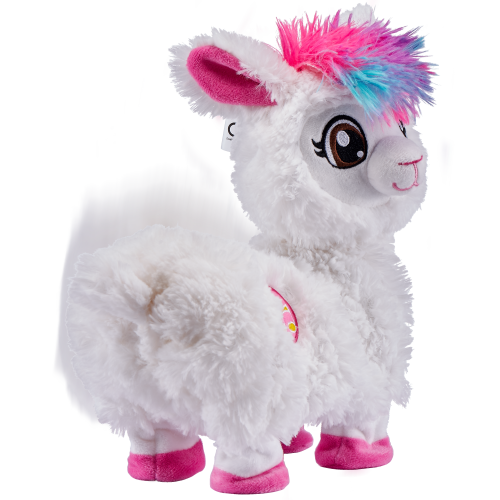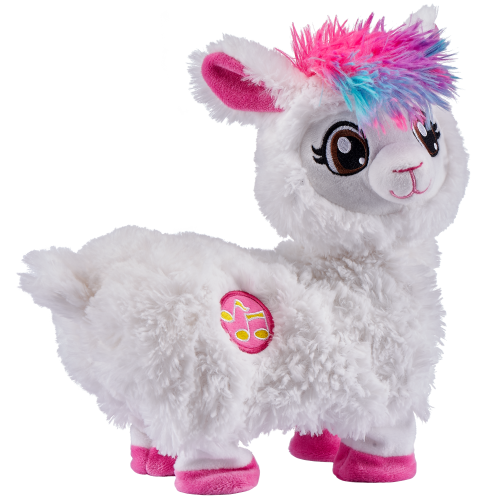 Pets Alive Boppi the Booty Shakin Llama Battery-Powered Dancing Robotic Toy by ZURU
Pets Alive Boppi the Booty Shakin' Llama will get the whole family up dancing and laughing for hours! Three awesome songs to bop and spin to.
KEY FEATURES:
• BOPPI THE BOOTY SHAKIN' LLAMA: get the whole family up and dancing for hours with boppi. Comes with three awesome songs to dance along to.
• ROBOTIC FUNTIONALITY: boppi's robotic booty-shaking movement and head-spinning motions make it fun for family and friends to dance along with. Who will win the dance battle?
• FUN FOR THE WHOLE FAMILY: Boppi is absolutely adorable, hilarious and makes the perfect gift for family and friends alike.
• PACKAGIE INCLUDES: 1 x Pets Alive boppi the booty shakin' Llama, 1 x Instruction manual. Batteries included
• PETS ALIVE: Pets Alive is our newest range of adorable robotic pets. With countless ways to interact and play, These toys will capture your heart and instantly be your best friend. Pets Alive brings you fun and laughter at Unbeatable value.
PACK INCLUDES:
1x Llama 1x Instruction Manual
This was a great present for my niece and she is 8

Entertaining

I love it. When I've had a bad day, this makes me smile. I call it the No Drama Llama

Fun! Our 4 year old niece loved it!

I bought this gift for one of our Butterfly Fund children and she loved it

This is honestly such a cute toy ! My daughter laughs everytime she wiggles her butt and dances with it too. Love this !LikesAs a giftQualityAssemblyConstructionColor

Its for Christmas presentLikesEase of useFitDurabilityConstructionValue for money

Grandkids loved this !! So cute! They absolutely adore! Larger than I expected ; well made.

Funny toy

I got one of these last year for my daughter and her cousin is in love with it. Her younger cousin can watch it nonstop but doesnt have one so I got her one for Christmas. I was surprised to see that this is one of the most wanted toys this year when its been around for a while

Really cute, my granddaughter loves it

perfect ..adorable gify

so cute. for my 8yr old. she will love this for Christmas

niece loves it

Pets alive

I thought this was gonna be to babyish for my 7 yr old niece. But I gave it to her anyway. Not only did she love it all the grown up's got a kick out of it!! It was a hit!

Very cute

This is just adorable. It brings a smile to everyone and it continues to work like new after a year.

This is such a fun toy!

This Llama is so cute, with all it's dancing moves. Llamas are very popular now and this is a wonderful gift that I gave to my niece. She is 5 year old and she was dancing and having lots of fun with this.

Fun stuffy for my daughter

My daughter has a good laugh with this stuffy. She mimics the movements and it is entertaining to watch her. Comes with batteries which is great if you're gifting it to someone else.